Choosing the best type of plastic pipe for plumbing in homes and buildings is a necessity for all of us to ensure the quality of life. The following article will give you some useful information about the best heat-resistant plastic pipes!
No heat-resistant plastic pipe can surpass PPR heat-resistant plastic pipe in the list of the best heat-resistant plastic pipes today.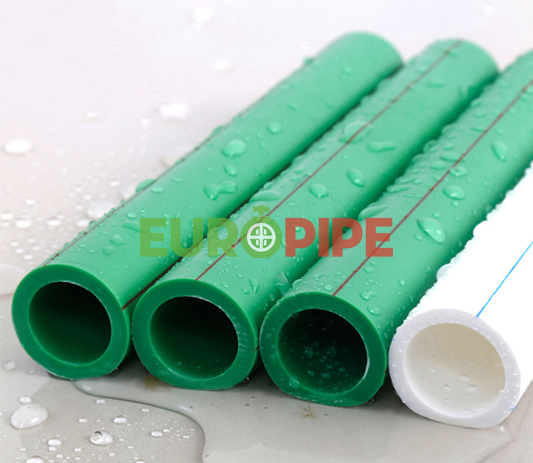 BEST HEAT-RESISTANT PLASTIC PIPE
PPR heat-resistant plastic pipe brand EUROPIPE (produced by Green Europe Plastic Co., Ltd.) is highly appreciated as the heat-resistant plastic pipe that many people are looking for. This is a product with a lot of enthusiasm of the Board of Directors as well as a team of experts and direct workers.
Pipe production technology from Germany, under the supervision of leading experts from Canada and European countries, EUROPIPE's PP-R heat-resistant plastic pipes are the first choice of all partners and customers. and Investors, contractors, etc….With meticulousness and precision in every detail, plastic pipes manufactured by EUROPIPE Company are a worthy choice.
It is known that the source of EUROPIPE's heat-resistant plastic pipe material is made from high-quality materials, from primary plastic particles imported from the UAE, which not only meets the needs of hot and cold water but is also evaluates as a high-quality plastic pipe. Highest durability ever, second only to metal pipes.
PP-R heat-resistant plastic pipes produced by EUROPIPE Company always ensure quality, as well as design and, are reasonable in price for users. Since then, the company has affirmed its brand in the hearts of consumers with the smallest details since its establishment until now.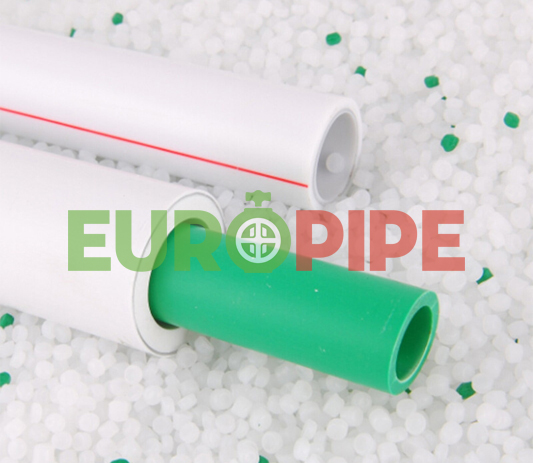 SUPERIOR ADVANTAGES OF HEAT-RESISTANT PLASTIC PIPE
Heat-resistant plastic is a very popular product by people who are especially resistant to heat and high pressure; non-corrosive even in chemical environments with high pH; No rust, no sound, no abrasion, non-toxic, very food hygiene. More specifically, the tube has a high temperature, conducts electricity, so it is very safe and helps to save fuel for the hot water system.
High-temperature resistance: Maintain maximum working temperature up to 95oC, the maximum open temperature is up to 135oC
– Keep heat: Low temperature should keep heat well.
– Non-toxic: no heavy metal additives, no dirt, or contamination by bacteria.
– Low installation costs: Lightweight, easy installation, and conversion, leading to reduced assembly and processing costs.
– High productivity: The exhaust pipe is exhausted and minimizes frictional forces to the line and is of a high standard.
– Latency: More than 50 years of use.
Above are some outstanding features of PP-R plastic pipe, which is the best heat-resistant plastic pipe product in 3 product lines: uPVC, PP-R, and HDPE.
MC.