Let's explore the differentiating factors of the European Green plastic pipe brand – EUROPIPE, a leading unit with industry-leading commitments and quality standards. With 7 remarkable distinguishing factors, EUROPIPE has built its trust and reputation in the field of plastic pipes.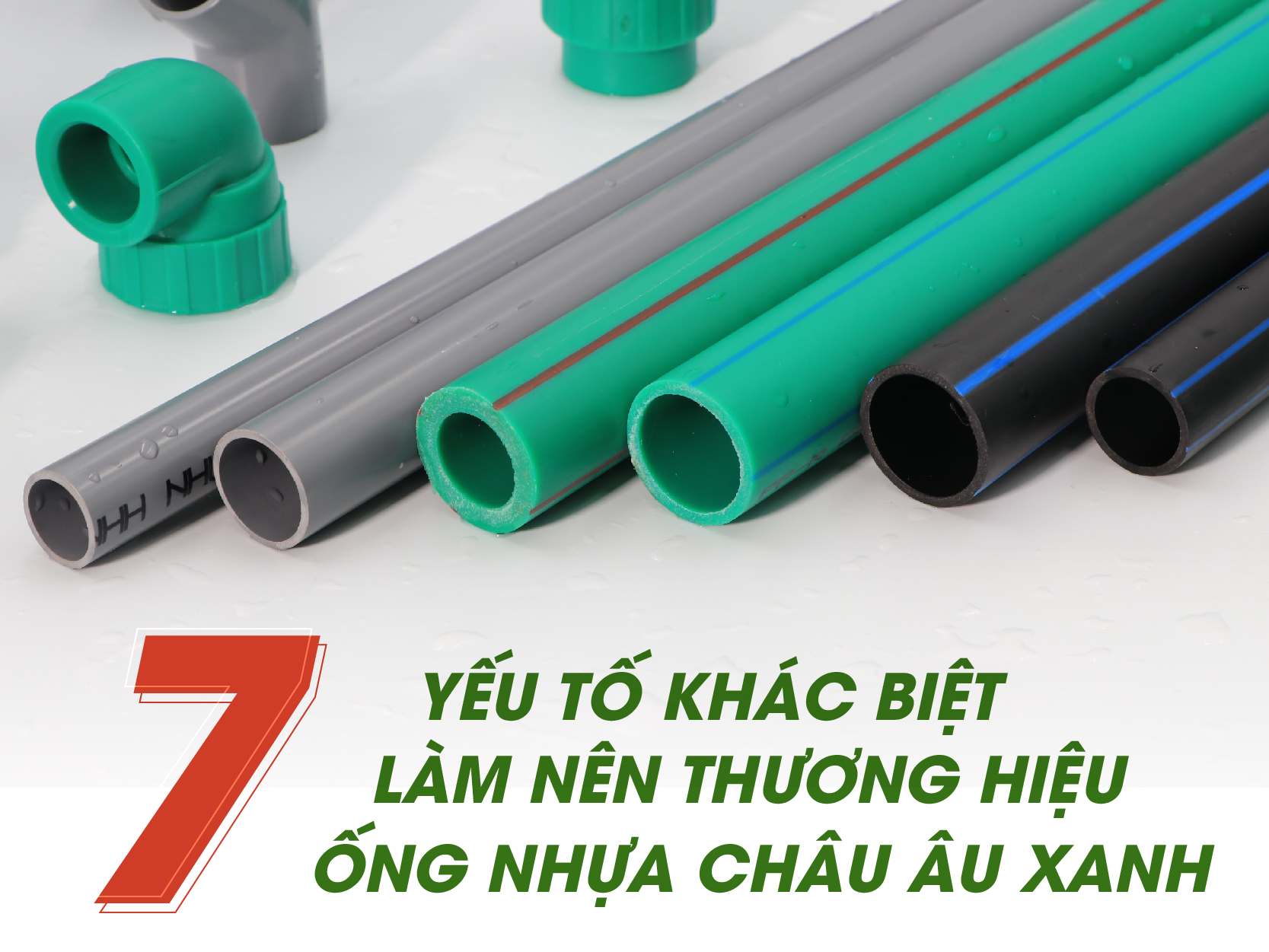 The first differentiating factor: is the 30-year warranty commitment
EUROPIPE is the only unit in Vietnam committed to a warranty of up to 30 years, proving the reliability and outstanding durability of plastic pipes. With this commitment, you can be assured of the product's quality and performance for a long time. A lifetime warranty not only represents EUROPIPE's commitment to customers but also a guarantee of the value and sustainability of the project. By choosing EUROPIPE plastic pipes, you are investing in a reliable and long-lasting solution, saving you time and money on future maintenance and replacement jobs.
The second differentiating factor is the unique accessory lace
EUROPIPE's accessory thread is uniquely designed with the feature of opening on both sides, providing absolute certainty during installation. Make sure that the accessories do not leak and do not rotate once they are in place. This certainty is the result of high-quality manufacturing processes and cutting-edge technology from EUROPIPE. With a unique accessory thread, you can trust that your plastic piping system will work efficiently and reliably in all conditions. Besides ruggedness, EUROPIPE fittings are also smartly designed and easy to install, saving time and effort during construction.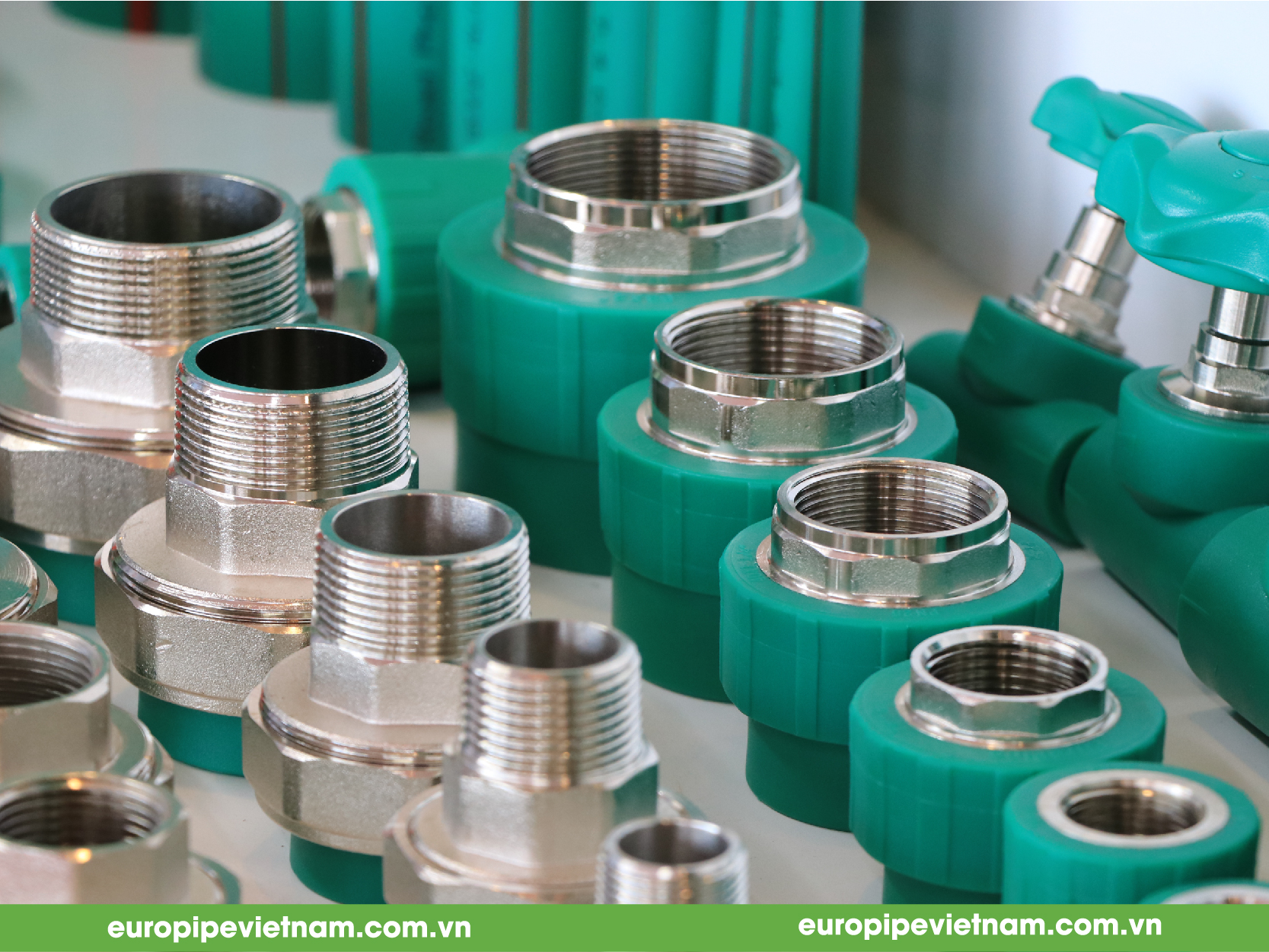 The third differentiating factor is the scale of the investment
EUROPIPE is proud to be a private enterprise with the largest investment scale in the field of plastic pipe production in Vietnam. With a team of experienced experts and modern production infrastructure, EUROPIPE meets all requirements for HDPE plastic pipes, PPR heat-resistant plastic pipes, uPVC plastic pipes, and accessories. The brand is proud to own a diverse, complete, and consistent product set, ensuring that customers will find the optimal solution for every construction project.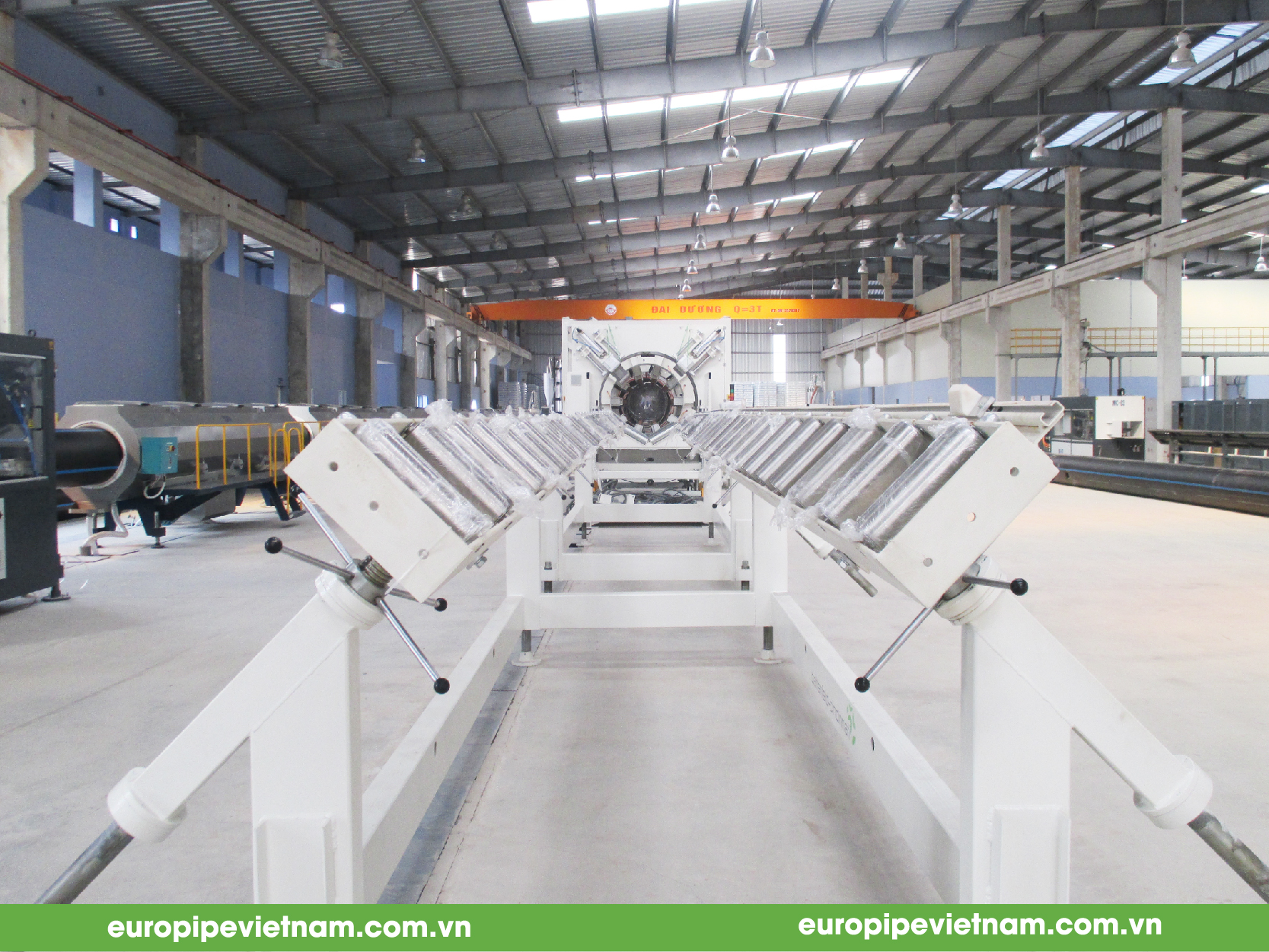 The fourth differentiating factor is technology imported from Germany
EUROPIPE's excellence not only lies in its commitment to warranty and product quality but is also reflected in technology and equipment imported from Germany. EUROPIPE is the only plastic pipe factory in Vietnam that imports 100% new and modern extrusion machines, ensuring the production process with maximum precision and efficiency. The combination of advanced technology and the best raw materials from the UAE and Northern Europe creates EUROPIPE plastic pipe products with eternal durability and resistance to harsh environmental factors. EUROPIPE is committed to providing customers with reliability and outstanding value in every construction project.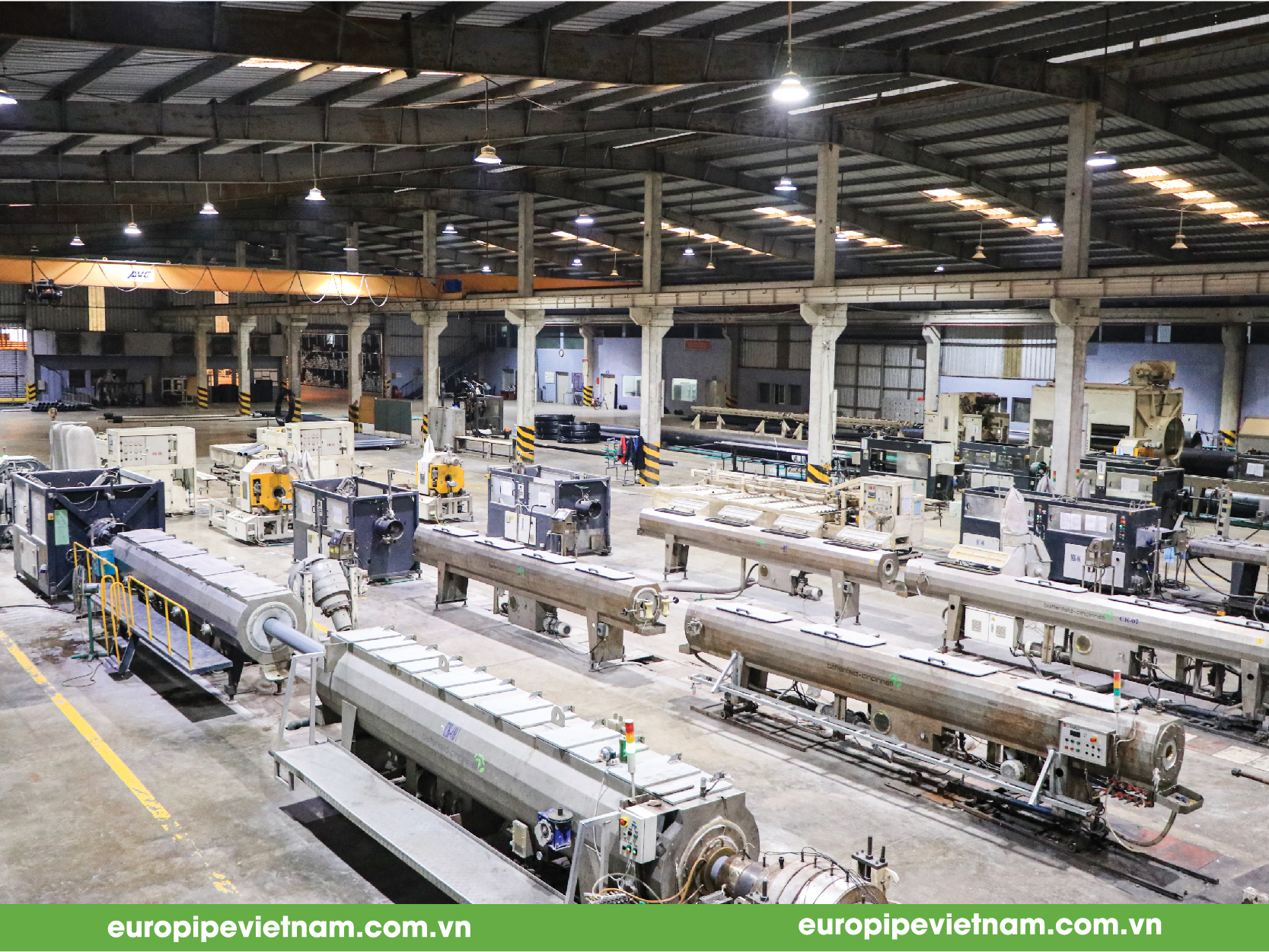 Fifth differentiating factor: High-class team of experts
With a team of high-class experts from Europe, EUROPIPE is committed to providing customers with professionalism and outstanding quality. We do not place any compromises on product and service quality. From production and quality control to technical support and consulting, our team of experts ensures that customers receive the best products and solutions.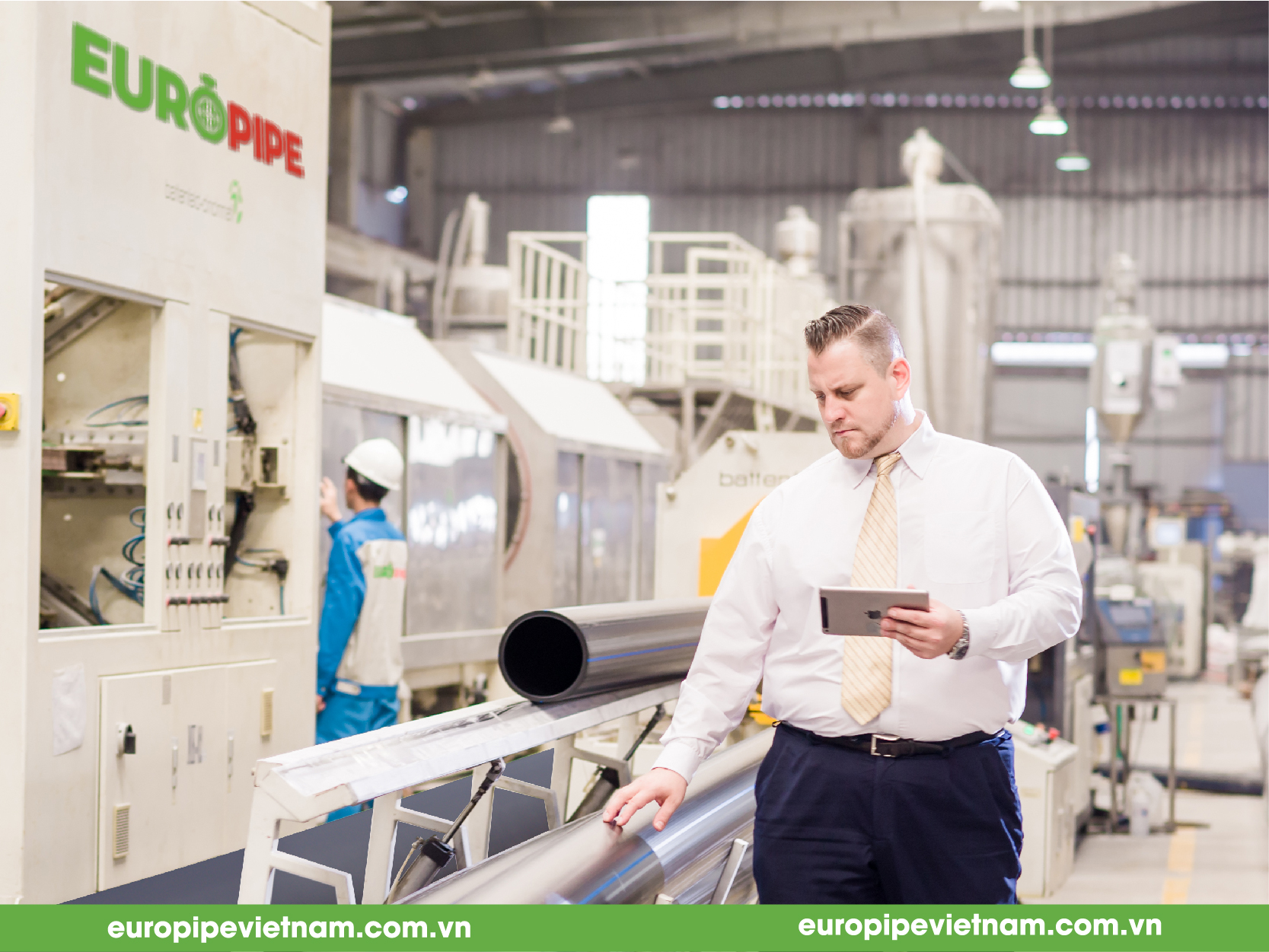 Sixth differentiating factor: Imported virgin materials
EUROPIPE is committed to using virgin materials imported from UAE and Northern European countries. This ensures the high quality and outstanding durability of the product. Raw materials are carefully selected and comply with strict international standards, ensuring the stability and reliability of EUROPIPE plastic pipes in all harsh conditions and environments.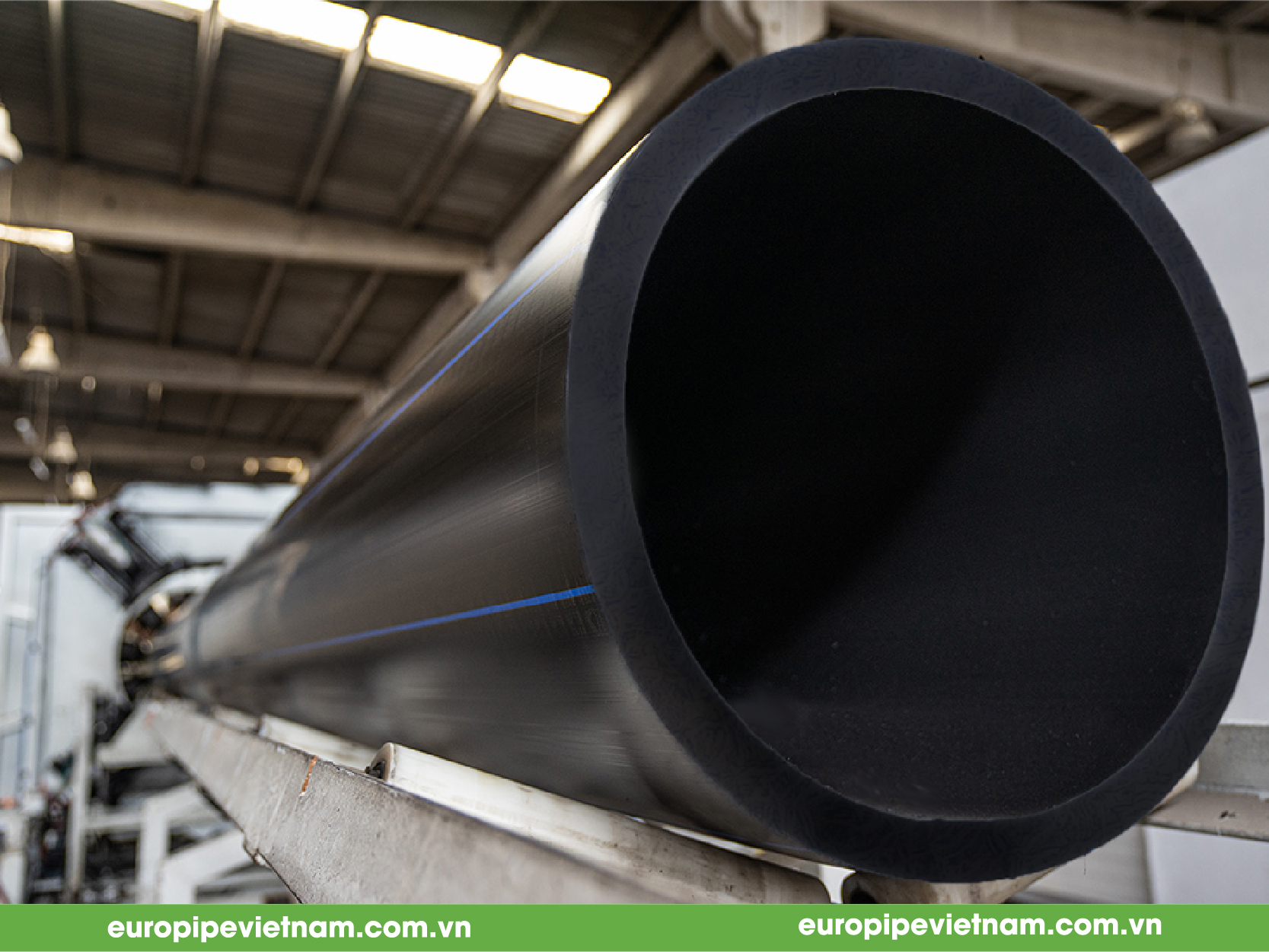 Seventh differentiating factor: Flexible manufacturing capabilities
Flexible production capabilities are one of EUROPIPE's differentiating factors. We own a mechanical factory that makes molds for pipes and fittings, allowing us to produce and supply any type of product according to customer requirements. With flexibility and customization, we satisfy any special request and ensure maximum customer satisfaction.