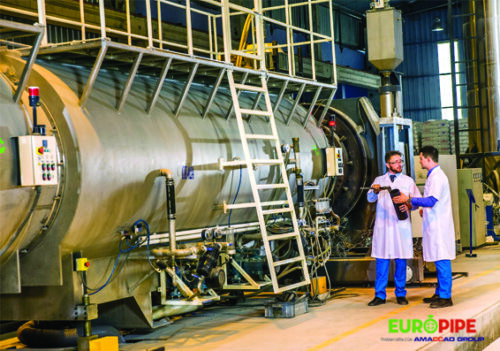 EQUIPMENT TECHNOLOGY
      Euro Green Plastic Co Ltd owns a 100% imported production line from the Germany (branded Battenfeld- Cincinnati). EuroPipe currently has nearly 20 extruders, more than 30 injection molders with a brass valve manufacturing factory (anti-rotating foot fixing water leakage) and mechanical factory manufacturing 100% synchronous design mold of European standards serving customers' requirements.
      In addition, EuroPipe has also invested a large number of welding machines for all pipe diameters to serve customers at the fastest speed.
      All EuroPipe pipes and fittings are manufactured from 100% raw materials imported from UAE (branded Borouge – UAE, Sabic – Saudi Arabia) and some Nordic countries.