As a free module school, located in a mountainous area, Son La always leads in sales as well as the growth rate of EuroPipe.
This is the information was given at the customer gratitude meeting of Euro Green Plastic Co., Ltd (EuroPipe) in Son La on October 26, 2018. According to Mr. Nguyen Quang Phuong, Sales Director of EuroPipe's distribution division: "Son La, although it is a newly discovered market with a free scale, is EuroPipe's first market in terms of sales and growth rate. mode. As of October 2018, this school achieved a growth rate of 412% compared to the same period in 2017".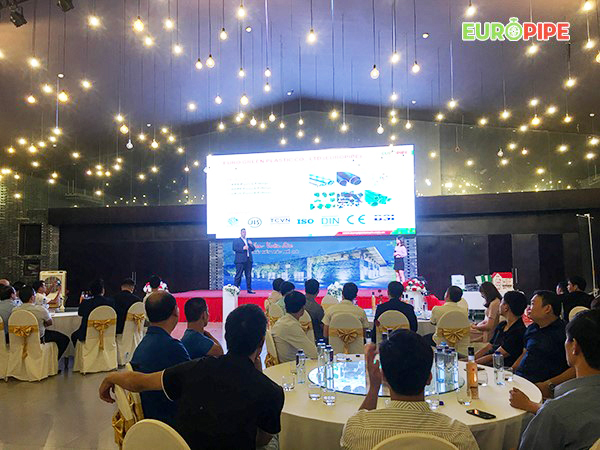 EuroPipe organizes customer appreciation conference in Son La
Currently, Son La has only 1 distributor and 25 agents of EuroPipe. This is a completely new market, the scale is quite modest. According to Mr. Nguyen Quang Phuong, the biggest difficulty when EuroPipe strengthens its development here is the mountainous market, sparse population, and not as much construction density as grade 1 cities in the delta. EuroPipe plastic pipe and plastic pipe fittings factory is located in Pho Yen town – Thai Nguyen, while Son La has located about 360 km from Thai Nguyen, the road is steep and winding, so there are many difficulties in transportation. the transportation of products from the factory to the construction site.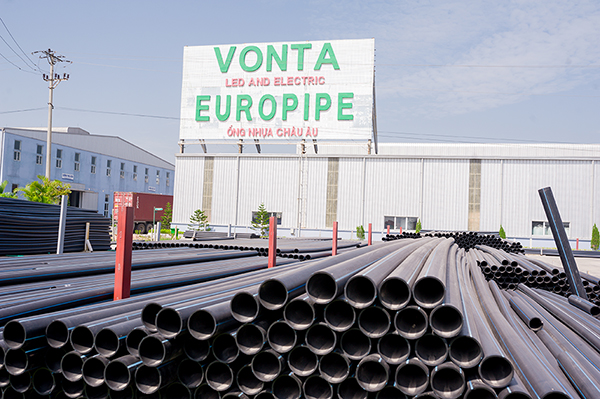 EuroPipe is a reputable enterprise in the field of manufacturing plastic pipes and fittings
Overcoming these difficulties, EuroPipe's Board of Directors pays special attention to this market. The team of EuroPipe brothers in the Son La market is all "warriors" with great enthusiasm and goodwill, together with the Board of Directors of the Company to overcome difficulties, approach and penetrate the market. For projects and works that are far away, traffic faces many difficulties, but the EuroPipe brothers still try to serve thoughtfully and transport goods to the foot of the project.
Mr. Nguyen Van Vinh, General Director of EuroPipe Company said: "In 2018 and orientation in 2019 will strengthen support for Son La NPP, strengthen the image and brand recognition in this market to increase the popularity of Son La. cover, EUROPIPE image.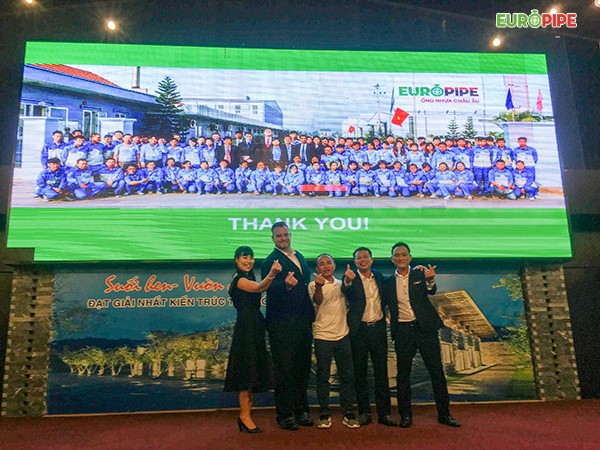 Along with that, the Board of Directors of the Company will regularly organize meetings and connections with the local team of contractors.
The Customer Gratitude Conference event in Son La is also part of a series of such programs for EuroPipe to further connect with its partners – customers. This is not only an opportunity to express gratitude to close customers, who have accompanied, "companion and suffering" and have always accompanied the Company over the years.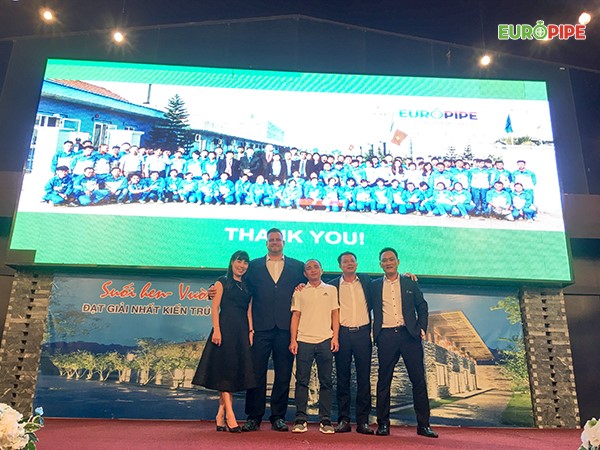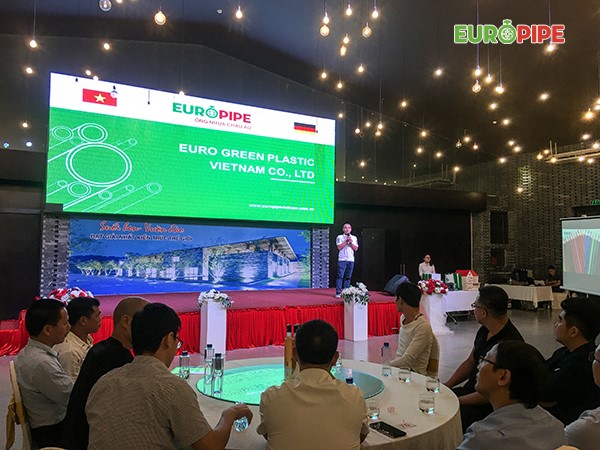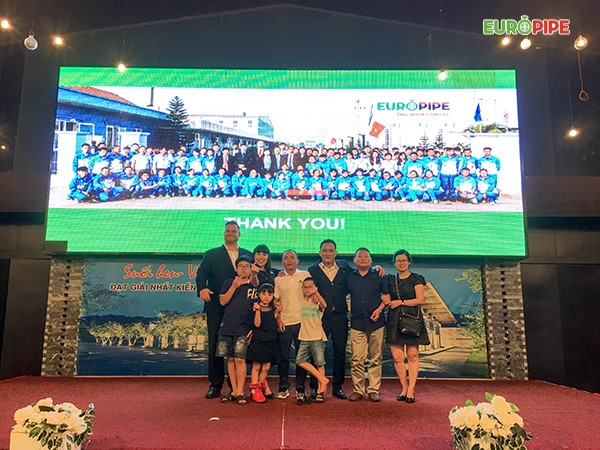 EuroPipe successfully organized the Customer Gratitude Conference in Son La
MC.