This is the story of the Germans of decades past, a symbol of faith and enduring prestige admired around the world.
At a press conference, the reporter interviewed the head of Siemens (the largest gas company in Germany and Europe):
"Why does Germany have a population of 80 million people, but there are more than 2,300 world-famous brands?"
Mr. Peter Von Siemens replied:
"This is due to the work ethic of us Germans, Germans pay attention to every detail of production, German workers are responsible for producing world-leading products, ensuring good service. best for customers."
The reporter then asked: "Isn't the ultimate goal of a business to maximize profits?"
The CEO replied:
"No, it can be British or American business philosophy, we Germans have our own philosophy. We pursue two things: First, the product manufacturing process must be safe and technically correct. Second, the use-value must ensure long-term and quality. The key thing in production and business is not to maximize profits, but to comply with business ethics. For German companies, the main mission is to create the finest, most sophisticated products for consumers."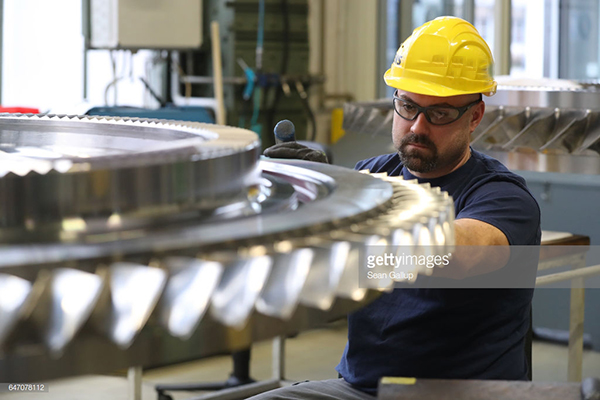 In Germany, no business can suddenly become successful in a short time, each business only operates in a single field. Maybe they were small businesses at first, slow-growing businesses, but especially there were no fake businesses. Most businesses in Germany have a history of hundreds of years, Germany has a winery nearly 400 years old, the famous German tire brand Horse was founded in 1871, now this company has branches all over the world. Germany. Adidas, the world-famous sports company founded in 1920 in Germany, is now nearly 100 years old. German companies are all developing in such a long and sustainable direction.
German ballpoint pen dropped to the ground dozens of times, still works well. German houses built for hundreds of years are still intact. After being destroyed by the war, the Germans are still determined to rebuild their original form, because they have a strong love for the country, culture, and cherish the long-standing historical values.
There is a photograph of architecture in Germany called "Unchanged Germany", which shows that German houses rebuilt after World War II are still in the style of the Baroque and Rococo eras. After World War II, the old houses in Germany were almost destroyed, but the people here did not want to change, they rebuilt their houses according to their original shape. And today, visitors to Germany admire the architecture from the Baroque and Rococo eras.
In Germany, architectural standards are also very high. You can never see two buildings of the same design. Architects are passionate about creating works of high art and international stature. They always cherish the long-term interests of the country.
That is the reason why Germans are successful in all fields, recognized worldwide.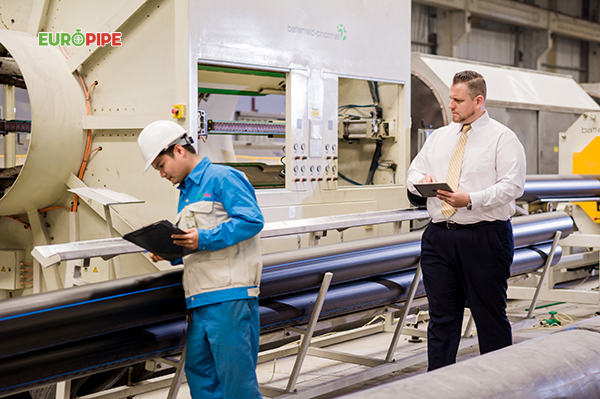 The story of Germany's trust and credibility is a lesson that has been applied flexibly and creatively by the Group's Board of Directors. That is why EuroPipe is a joint venture company of Germany, the Board of Directors has invited leading experts from this country to work and consult. EuroPipe's plastic pipe and accessories factory completely import equipment and machinery from Germany. That's why EuroPipe commits to customers – partners about the quality of products/services. The message from EuroPipe is always: "Top quality, meeting European standards", always satisfying all partners – customers.