Currently, on the market, there are many types of plastic pipes and accessories with different functions and prices. To avoid confusion, let's take a look at the outstanding notes to choose the most economical and reasonable plastic pipes and accessories.
Referring to plastic pipes, we often refer to three main types: HDPE pipe, PP-R heat-resistant plastic pipe, and uPVC plastic pipe. Each type of pipe has different characteristics, properties, and applications. Depending on the intended use, you can choose a suitable plastic pipe.
I. Understanding the characteristics of each type of plastic pipe
1. HDPE pipe
EuroPipe HDPE pipes are made from HDPE PE80 or HDPE PE100, free from heavy metals, free from dust or bacteria, no secondary pollution, non-conductive, not electrochemically reacted by acids, alkalis, or salt. The tube has a smooth tube, which reduces friction, does not cause great resistance to the flow, helping the flow to reach high flow. Not only that, but the tube also has UV resistance and the ability to roll and bend flexibly.
Thanks to its lightweight, ease of transportation, ease of handling, minimal use of fittings, and good impact resistance, HDPE pipes can be installed in a variety of terrains with low cost and no maintenance required. handle multiple foundations.
Pipes can be used for more than 50 years in standard conditions, can be recycled, so it is very friendly to the environment.
2. CHEAP PP-Plastic Pipe
EuroPipe PP-R pipes are made of Polypropylene Random material, without heavy metal additives, free from dirt or contamination by bacteria. The pipe is smooth, helps reduce friction, does not cause great resistance, so the flow can reach high flow.
PP-R heat-resistant plastic pipes have low thermal conductivity, so the ability to retain heat is high, maintaining a maximum sustainable working temperature of up to 95oC, maximum ventilation temperature up to 135oC. With a lightweight, easy installation, and transportation, it helps to reduce costs during processing and installation. In particular, the pipe has a durability of more than 50 years in standard conditions.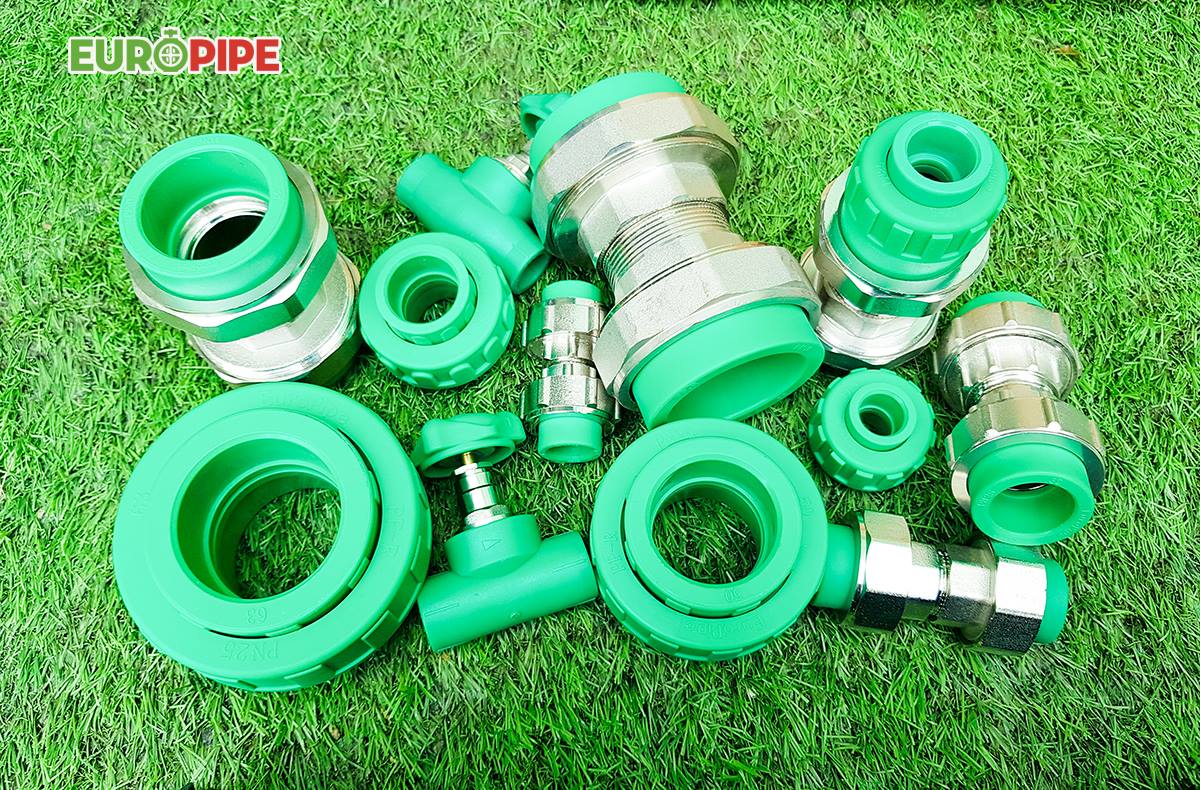 3. uPVC pipes
EuroPipe's uPVC pipes have the advantages of being light, easy to transport, and easy to install. Smooth pipe surface, small coefficient of friction for good drainage with great mechanical strength, impact resistance, and high pressure. The pipe does not rust, is non-toxic, very resistant to chemicals, and the price is very reasonable.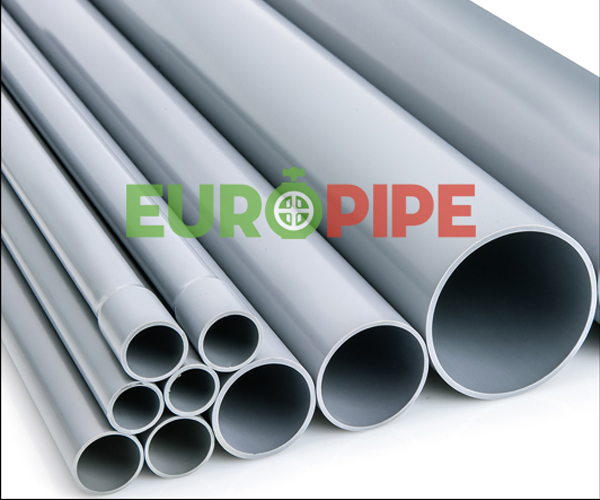 II. Note the selection of plastic pipes based on the purpose of use
HDPE pipes are used in water supply and drainage systems, mining, gas applications …, many applications in pipelines, construction, bridges, and many different industries.
PP-R heat-resistant plastic pipes are used in cold and hot water supply systems; the heating system includes floor and wall heating; central air conditioning system; industrial fluid transmission transportation, industrial gas lines…
uPVC pipes are widely used in life, especially for installing clean water supply systems; sewerage systems to discharge waste and rainwater; agricultural fresh pepper systems; used to protect power lines, signals, optical cables… and many other diverse applications in industry.
III. How to choose a supplier of plastic pipes?
First, you should choose by brand with a series of famous domestic brands of plastic pipes, including EuroPipe brand.
However, to consider choosing between many famous brands, you need to learn carefully about the product, from the appearance (outer surface must be smooth, smooth, not rough, uniform color…; the inside of the pipe must be smooth, not rough, uniform thickness…) to quality (products need to be manufactured according to an international standard process, strictly controlled from the selection of raw materials to the beginning. and check the finished product), service, warranty to the reviews of customers who have used it.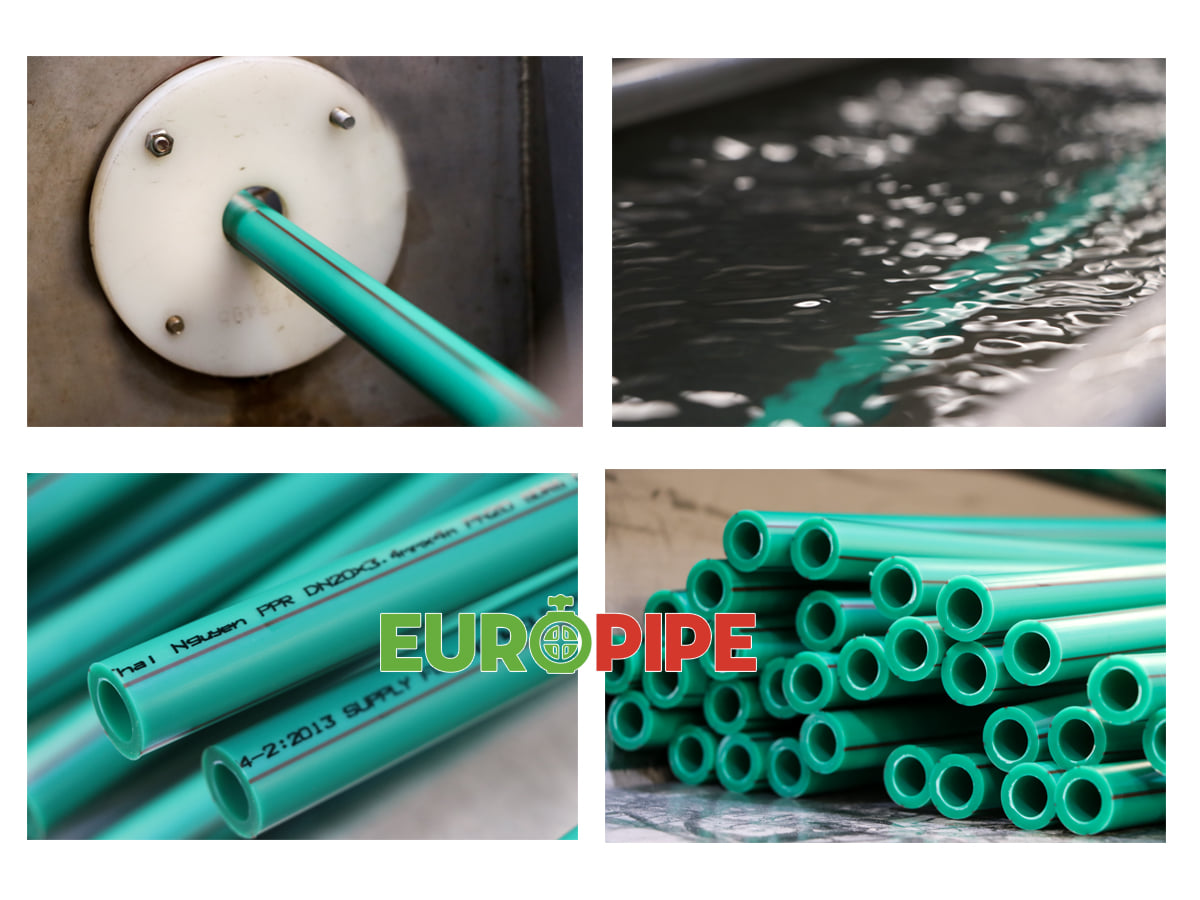 Some other notes when choosing plastic pipes:
– It is necessary to accurately determine the needs and purposes of the work to choose the most suitable type of water pipe for your project;
– Determine whether the length, width, and thickness of the plastic pipe meets the standards and is suitable for use in the project;
– For too weak plastic pipes, you should ignore it because it will not be able to ensure the durability and safety of the project, thereby making the quality of the pipeline system much worse. In fact, there are many cases due to poor pipe quality plus high water pressure, leading to pipeline breakage.
– Investors should choose genuine HDPE, PP-R, uPVC pipes of famous brands for their projects to facilitate installation, maintenance, and repair. Do not buy products floating in the market because it is easy to buy poor-quality products. Customers should choose products from reputable dealers and stores, specializing in providing plastic pipes and accessories to ensure technical factors and warranty issues.
With German plastic pipe production technology, under the supervision of leading experts from Canada and European countries, EUROPIPE's plastic pipes and accessories are the first choices of all partners and customers. customers, including large investors and contractors such as Vingroup, Sungroup, Vietinbank, FLC Group… With meticulousness and precision in every detail, plastic pipes are manufactured by Euro Green Plastics Co., Ltd (EUROPIPE). Export is a worthy choice for your project.