Recently, trucks have arrived at EUROPIPE factory to carry out the transportation of large HDPE pipes to the construction site in Hoa Binh. This is one of the largest plastic pipes currently produced by EUROPIPE for the construction of the Da river pumping station in Hop Thanh, Hoa Binh.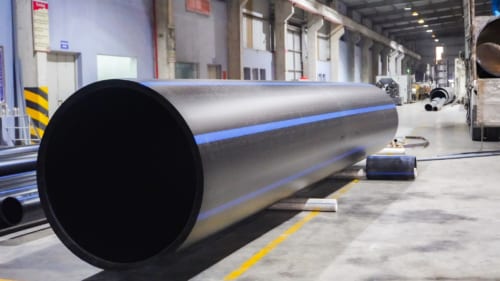 Product specification:
Quantity: 248m tubes
Type: HDPE Pipe
Size: 1.2m in diameter; length 8m; weighs 1.3 tons
It takes at least 1 3-ton crane and 2 forklifts to load this 1200mm plastic pipe onto a 15-ton truck before the truck rolls over a distance of more than 100km to the construction site.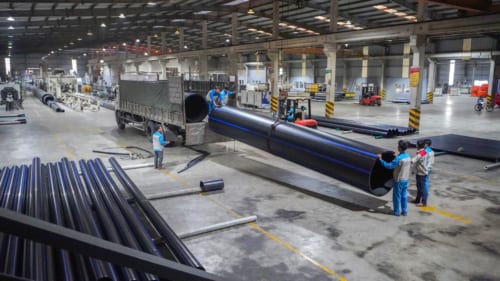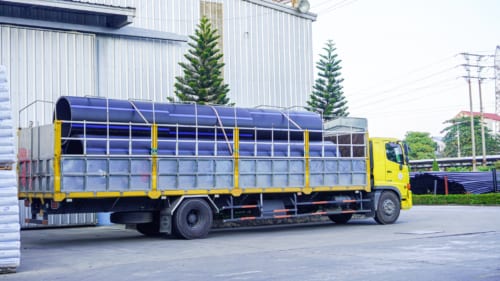 With these large, high-pressure pipes, the technical requirements of the production are also much stricter. The plastic beads used are PE100 resins imported from the UAE and some Nordic countries, which are resistant to sagging, have high density and molecular bonding, and have the ability to withstand the pressure inside and outside the plastic pipe depending on a lot. into European standard extrusion technology.
Thanks to owning a large-scale production plant, a wide range of products in diameters from 20mm – 1,200mm, and a synchronous accessory system, EUROPIPE has become the first choice for water supply and drainage projects.
In particular, besides the quality and ability to meet the special requirements of customers, EUROPIPE is also highly appreciated for its after-sales policy such as warranty, and accompanying shipping.