With European-class quality, EuroPipe plastic pipes and fittings are trusted in many clean water projects in Vietnam.
The role of clean water in human life
Clean water plays a very important role in human health and life. Clean water helps people maintain their daily lives because people use clean water to supply their eating needs, or use it for daily activities such as bathing, washing, washing vegetables, washing rice. … According to statistics, each person needs about 120 liters of water/day.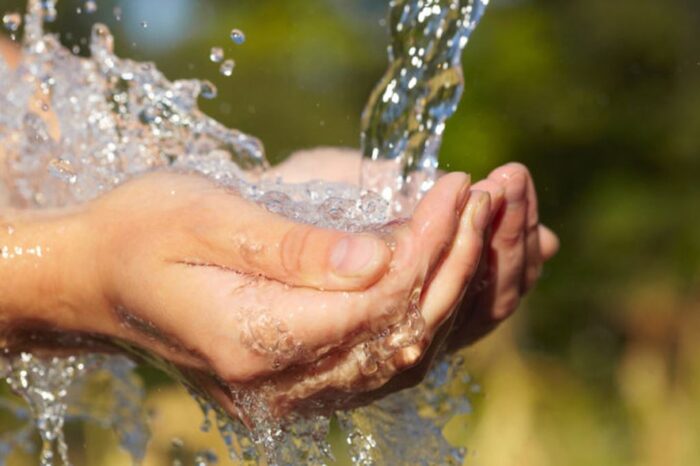 Clean water is not only clear, colorless, odorless, tasteless but also safe for the health of users. If you use unclean water, it will have a great impact on your health, because water is an intermediary medium that transmits chemicals and bacteria, viruses, and parasites that cause diseases that are invisible to the naked eye.
Vietnam is currently in the group of countries with "water shortage" because the average amount of surface water per capita per year is only 3,840 m3, lower than the target of 4,000 m3 per person per year of the International Water Resources Association (IWRA). This is considered a paradox for a country with a dense network of rivers like ours. According to statistics from the Institute of Occupational and Environmental Health (Ministry of Health), Vietnam currently has about 17.2 million people (equivalent to 21.5% of the population) who are using domestic water from drilled wells. tested or processed.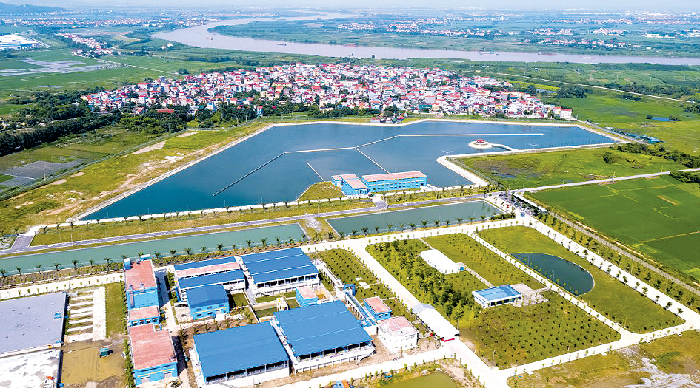 Therefore, clean water projects play an important social role in the development of the country, improving the lives of the people. To use clean water for homes and people, people need to use safe, quality, and durable water pipes. If you accidentally use poor quality pipes with short service life, it will easily lead to cracks, breaks, water leaks causing waste and financial losses. Moreover, the repair will face many difficulties because most of the clean water pipes are going underground to lead to people's houses.
With distinct characteristics, each type of plastic pipe will be used differently in supplying water to households.
Characteristics of each type of plastic pipe when used for water supply
uPVC pipes
uPVC pipes are used to install sewers and drains; installation of clean water supply; water supply for irrigation in agriculture,… thanks to the following characteristics:
Light, easy to transport, simple to install
Smooth pipe surface, small coefficient of friction for good drainage
High mechanical strength, resistance to impact, and high pressure
No rust, resistant to chemicals
Non-toxic
Reasonable price
PP-CHEAP pipes
This type of pipe is widely used in cold and hot water supplies due to the following characteristics:
Resistant to high temperatures with a sustained temperature of up to 95 degrees and a maximum ventilation temperature of up to 135 degrees C.
Low thermal conductivity should retain heat well
Low installation cost
High flow capacity
HDPE pipe
HDPE pipes are often applied in water conduit systems for urban projects; water conduit systems for civil and commercial; industrial liquid transport systems; irrigation and drainage systems for agriculture; drainage systems, wastewater treatment; gas pipeline systems, gas, …
Features of HDPE pipe:
Non-toxic
Corrosion resistance: non-conductive and not electrochemically reacted by acids, alkalis, or salts
UV resistance
High flow capacity
High flexibility: can be bent, rolled,…
Easy to install: lightweight, does not require much foundation treatment
There are many ways to connect pipes
Environmental friendliness
EUROPIPE- the first choice for clean water projects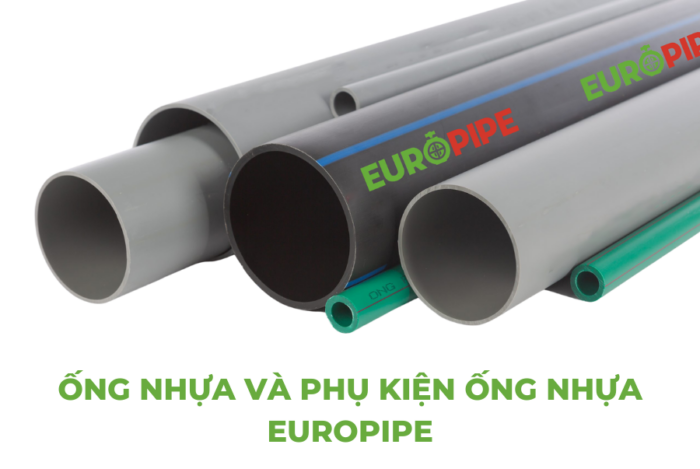 With the ability to produce a variety of plastic pipes in terms of types, sizes, and accessories, EUROPIPE is proud to become a reliable supplier of water pipes for clean water projects from the South to the North. Review of clean water projects that have been using EUROPIPE's plastic pipes:
Ha Tinh clean water project
Quang Tri clean water project
Quang Binh clean water project
Bac Giang clean water project
Yen The clean water project
Tho Xuan clean water project
Quang Ninh clean water project
Cao Bang clean water project
European plastic pipes are far from broken! Contact us now for specific advice.