Based on the commitment of three factors that are controlled by foreign experts, imported input materials, and the most modern machinery and equipment, EUROPIPE and VONTA are typical representatives of domestic brands of great stature. European quality but priority is given to Vietnamese people.

If rivers and streams are the lifelines of nature, then water pipes are the lifeblood of urban areas, bringing life to prosperous lands. If sunlight brings vitality in the morning, the brilliance of the lights opens up a large dynamic shimmering world when sunset falls.
In that place, living between nature and urban areas, existing both at dawn and dusk, people are the subject as well as the object of service in all production and service industries of social life, which needs Clean water and lighting are considered the most basic. This need is especially urgent in developing countries, where urbanization is constantly taking place but the boundaries of quality products are still inadequate, including Vietnam.
Over the past decades, the process of urbanization and the growth of the middle class in Vietnam have created an urgent need to improve the quality of life, setting the criteria for water and light sources to a new level. However, there are very few domestic brands that can meet the requirements or if they do, they all prioritize exporting to foreign markets to collect foreign currency.
Concerned that "Vietnamese people deserve to use the world's top quality products", Amaccao Group decided to turn the direction of a series of companies that were set up solely to serve export purposes, including pipes. plastic, accessories EUROPIPE, and VONTA – Led and Electrical Equipment, to create more worthy experiences for domestic customers. Based on the commitment to quality in 3 factors: foreign experts control, imported input materials, the most modern technology, and equipment, from here, the story of businesses that spend 50% of their capacity but 100% of the hearts for products serving Vietnamese people are written.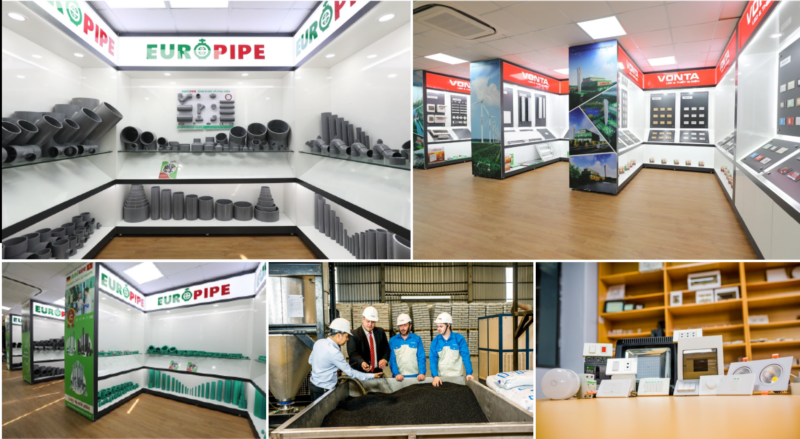 To create a new perfect experience for Vietnamese users, EUROPIPE soon received a large investment from the parent corporation. This is a rare enterprise in the industry with an initial production investment of 30 million USD in Vietnam, built on the criteria of having world-class technology, equipment, people, and services. provides a full range of products with diverse diameters from 20 – 1,200mm.
The investment process not only stops at the standardization of the production process of plastic pipes but also the water supply and drainage fittings – the key to creating the comprehensive quality know-how of the fluid transmission system for every project. Not only that, the system of plastic conduits and accessories for the electrical industry, pipes for specific projects are also invested and manufactured under the highest standards. Especially, with a diameter of 1,200mm plastic pipe, the company registered as one of three rare suppliers in the Vietnamese market that produces large pipes that meet European standards.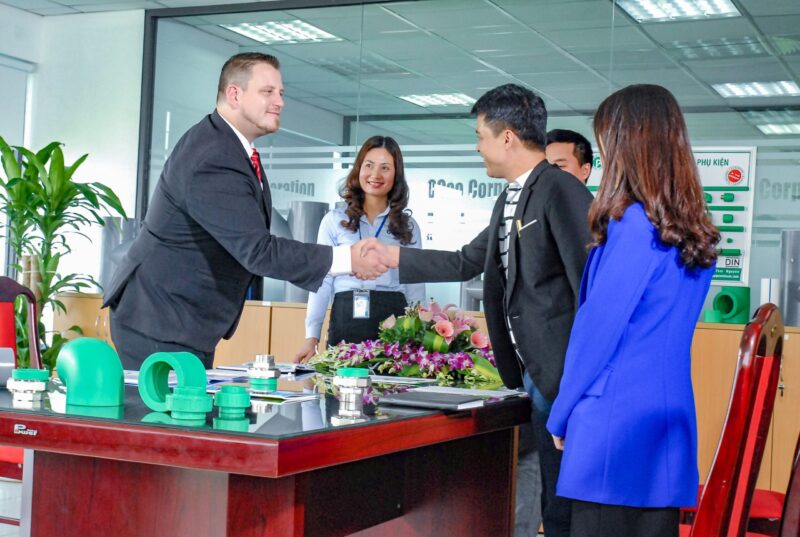 Under the standard of equipment system 100% imported from Germany (especially high-quality extruder system) and supervised by experienced experts from abroad, 100% pipes and accessories from the factory of EUROPIPE have sharp details, almost absolute accuracy, perfectly overcome the risk of leakage during use – this is a risk that any user is afraid to encounter because it causes damage. It is very harmful to them in the long run.
Using 100% virgin materials imported from Northern Europe and the UAE, EUROPIPE's copper threaded accessories have copper content greater than 59%, lead content is limited to less than 2%, achieving certification. receive strict hygiene and safety assurance. Diverse in design but unified in quality at the highest level, EUROPIPE is confident to meet all the most stringent requirements of customers.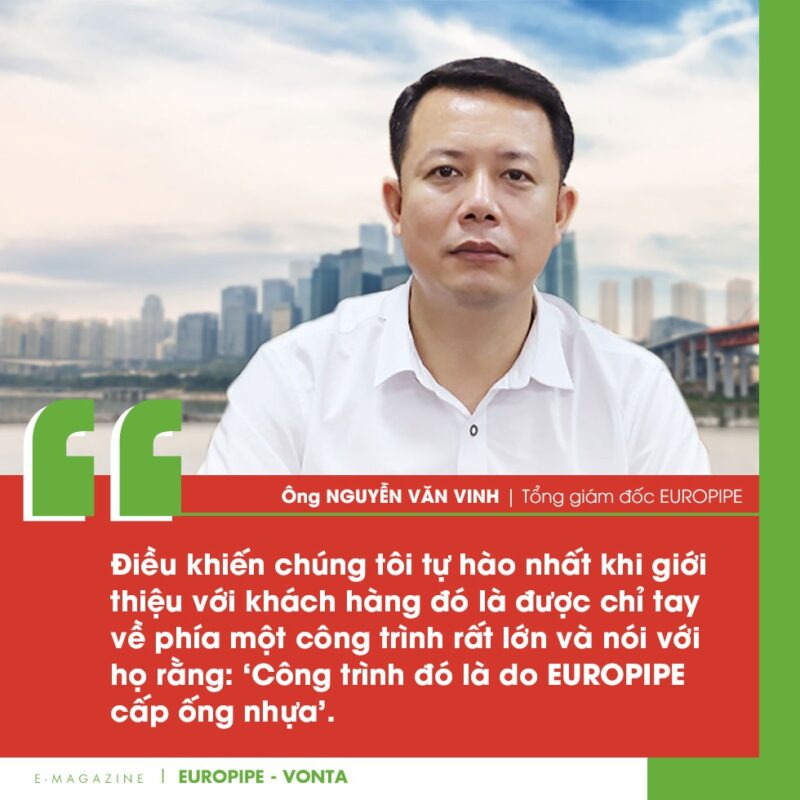 The proof is the appearance of EUROPIPE in contracts with leading real estate developers in Vietnam, multinational corporations, or key transport projects of the country when the giant Vietnamese plastic pipe gradually replaces foreign brands thanks to high quality, superior warranty service. Gain quality trust from names like Vingroup, Sungroup, Geleximco, Ciputra; large water supply projects of clean water supply companies such as Hue Clean Water, Quang Ninh Clean Water, Hai Duong Clean Water, … or famous Vietnamese contractors such as Delta, Hoa Binh, Ree, Hawee, Sigma, Coteccons, Central…, EUROPIPE contributes to building a series of bustling and livable urban areas in the heart of the city. Meanwhile, the handshake with foreign giants Samsung, Lotte, Hyundai, LG, Tokyu… created a new professional image for many leading dynamic industrial factory clusters in Vietnam.
If in Vietnam, it is rare to have a Vietnamese brand of plastic pipes that is crystallized with the world's leading technology, even in the world it is rare to have a company that offers a warranty promise of up to 30 years. with its customers. Fully, plastic pipes used in industry or civil are both products serving infrastructure, the use area is often limited by space because it is located in blind locations, and is affected by the impact of the environment. the large impact of external forces and corrosive agents, difficult in the process of maintenance. So, if you are not confident in the quality, the business can go bankrupt or go bankrupt because of a promise that lasts up to several decades.
In fact, the number of 30 years of warranty does not fully reflect the quality standards of products from EUROPIPE. According to the in-depth technical assessments of foreign experts, through destructive testing, EUROPIPE's plastic pipes and fittings meet the standard 2.5-4 times, ensuring a service life of up to hundreds of years. , approaching the eternal landmark – the highest standard for all types of matter.
Over the past 3 years, the EUROPIPE brand has grown well. In particular, in 2021, despite the difficulties caused by Covid-19 affecting the real estate market in particular and Vietnam's economic activities in general, EUROPIPE's growth will still reach more than 50%.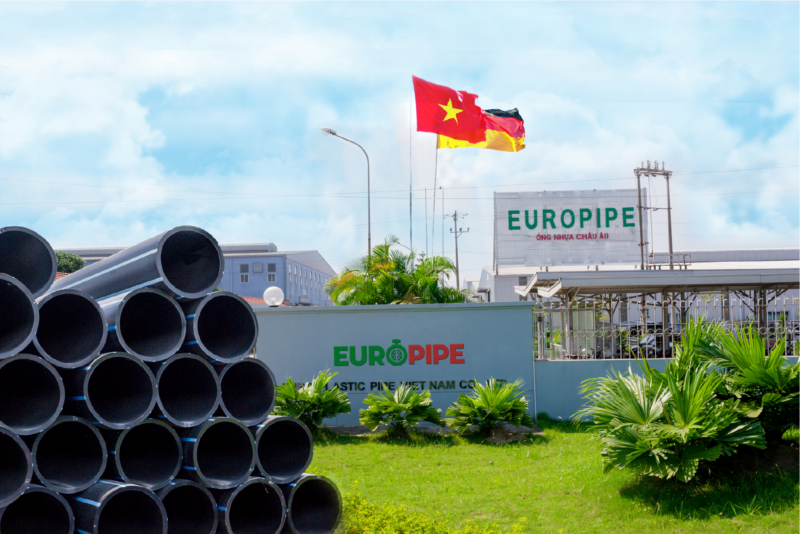 VONTA is located in the factory premises at Amaccao Van Noi Industrial Complex, Dong Anh, Hanoi, before expanding to Pho Yen Industrial Park, Thai Nguyen.
The idea of ​​VONTA was quickly implemented when the wave of outsourcing from China to Vietnam was active in the years 2015-2017. To replace the Chinese giant in the production and processing of electrical equipment for foreign brands, VONTA quickly connected with European partners, planned, built facilities, established the process of deploying and recruiting people, becoming a new link in the ecosystem of Amaccao Group since 2016.
VONTA immediately identifies 4 core factors to create superior quality compared to similar products:
Firstly, 100% of machinery and equipment systems are imported from countries specializing in industrial production such as Germany and Belgium, as well as from the world's automation powerhouse, Japan.
Second, using a team of European experts to directly operate and control quality, ensuring international standards right from the first products.
Third, create products that guarantee international aesthetic excellence, perfect quality, durable use time, and reasonable prices. Products must create new trends, bring world-class, take the lead in the domestic market and become a strong brand in foreign markets.
Fourth, commitment to take responsibility to all consumers, partners, distributors, agents with the highest prestige and responsibility from all stages of production including design, manufacture, inspection testing, and sales. Carry out product warranty with 3-5 times longer than the market.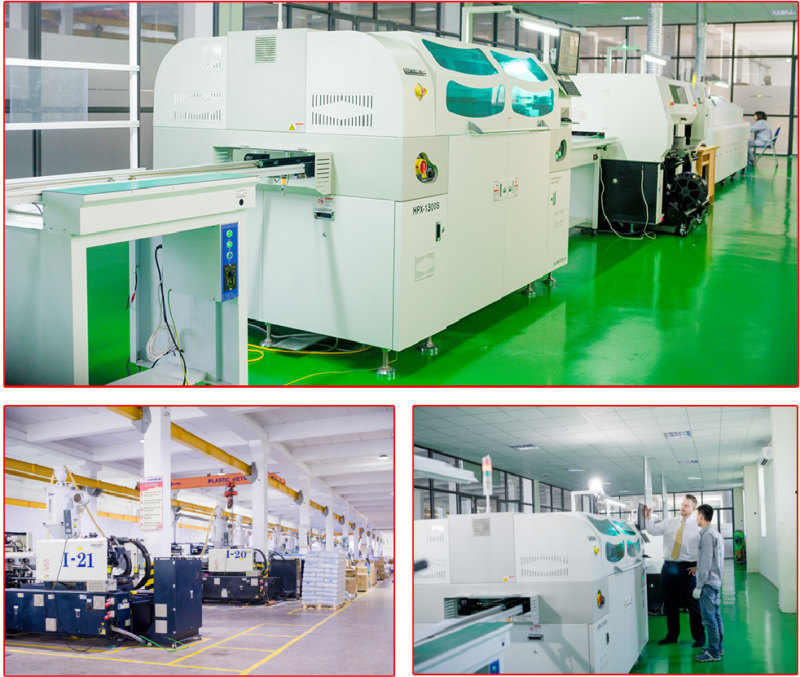 Understanding that only when products at a high level of synchronization can conquer the most demanding customers, VONTA offers a business philosophy of "ONE-STOP", so it does not hesitate to diversify products from the very beginning. "ONE STOP" means that customers only need to come to "one-stop" and VONTA will have a full range of electrical equipment products for their projects. From the system of switches, sockets, aptomat, ventilation fans, led lights to electrical cabinets, conduit systems…, all products are basic to specific for residential, urban, and residential projects. machines, infrastructure to use, VONTA all have compatible products.
Therefore, it is not difficult to understand that when inherently targeting export processing, VONTA quickly exploded with success in the domestic market with the signing of contracts to supply a series of leading real estate enterprises in Vietnam. , and has a system of more than 200 distributors and nearly 10,000 residential selling points covering the whole country.
The pressure to supply products in extremely large quantities for both project partners and distribution systems, but VONTA was surprised when the whole factory was in charge of only 200 employees. Modern technology lines and scientific production organization, each worker at VONTA factory generates an average of 2 billion components/person/month – an "unbelievable" number that makes both manufacturers Leading companies in China and Europe that are famous for their productivity management per capita are also amazing.
It is the dedicated spirit as VONTA Production Director Dong Van Bac confided: "VONTA will give the best for customers", the brand has been rewarded with impressive business results. Within only 4 years since its inception, VONTA has achieved an increase in revenue from more than 200 billion VND in 2017 to 300 billion VND in 2020. Especially in 2021, despite the Covid-19 epidemic, the business is expected to grow. Revenue still increased by 100% and is fast on the way to conquer the No. 1 position in the electrical equipment manufacturing industry that I pursue.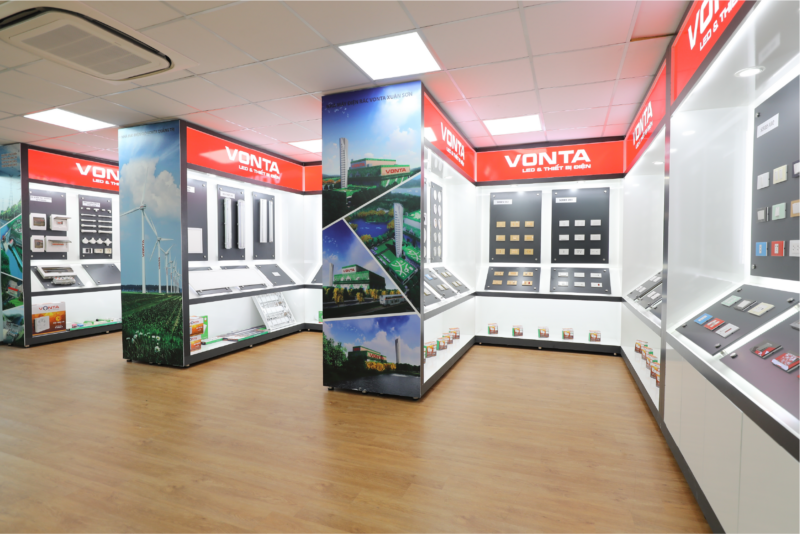 Follow Dân trí.