EUROPIPE teaches you how to install uPVC pipes using the adhesive bonding method. Watch the following video!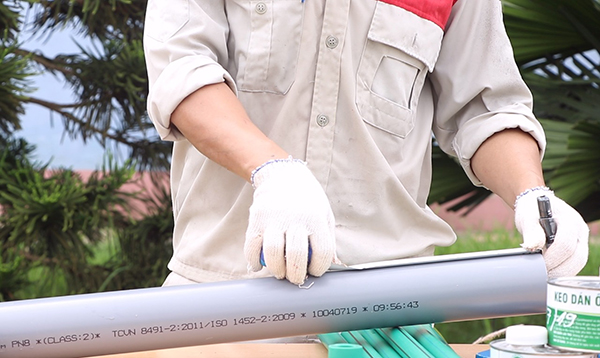 Installing uPVC pipes with adhesive bonding has 4 main steps:
Step 1: The pipe must be cut smooth, perpendicular to the centerline. Clean the contact surface to be glued
Step 2: Mark the length to be glued on the smooth end of the pipe according to the depth of the socket.
Step 3: Use a brush to apply evenly and enough layer of EUROPIPE PVC pipe glue on the entire surface of the pipe to be glued and the inside of the socket. Pay attention to act quickly and decisively.
Step 4: Accelerate the tip of the tube until the mark touches the tip of the socket. Fix the pipe until the joint is stable. Wipe off excess glue after gluing.
Step 5: Check the glue bond
Watch the following video tutorial made by EuroPipe:
MC.