On June 15th in Nam Dinh, European Green Plastics Co., Ltd. held a seminar on "Effective water supply and drainage solutions with Europipe plastic pipes & fittings" to give customers useful information. the difference and advantages of plastic pipe products – EUROPIPE plastic pipe fittings when applied in construction.
Leaders of European Green Plastics Co., Ltd – EUROPIPE (Member of AMACCAO Group) met and exchanged directly with nearly 200 customers.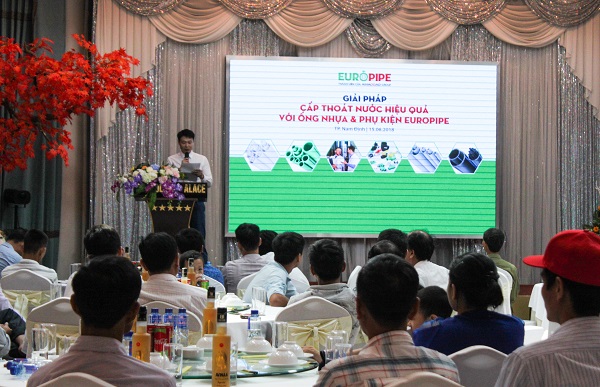 Mr. Pham Ngoc Chung – EUROPIPE Regional Business Director spoke at the workshop
At the seminar, Mr. Pham Ngoc Chung, representative of Europipe Green Plastics Co., Ltd. said: "EuroPipe is a member of AMACCAO group – a reputable construction company, always using technologies machines Modern, leading European machinery to apply to production.
Currently, Europipe has been and continues to invest, research, and offer new technology solutions to improve product quality and meet all customers' requirements. In particular, Europipe's plastic pipes and accessories are made from primary plastic particles, imported from the UAE and Korea, which are environmentally friendly and protect the health of users.
During the production line operation, experts from CLHB Germany are the ones who directly control strictly to ensure that the products meet international standards. These are the outstanding advantages of EUROPIPE".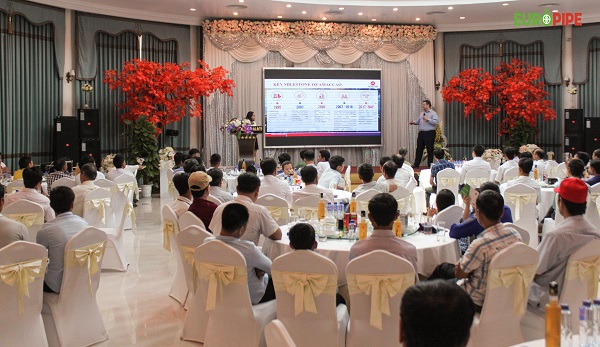 Mr. Jonas Danielson – Foreign expert introduces production technology
Right after that, EUROPIPE's technical staff introduced and tested the technique of using plastic pipes and plastic pipe accessories correctly to ensure the best efficiency. In particular, EUROPIPE also cooperates with customers to test the quality of EuroPipe plastic pipes directly at the program. The test performance of EUROPIPE technical staff has satisfied distributors, agents, and partners – customers, giving them confidence in the product quality of Europipe branded plastic pipes and fittings.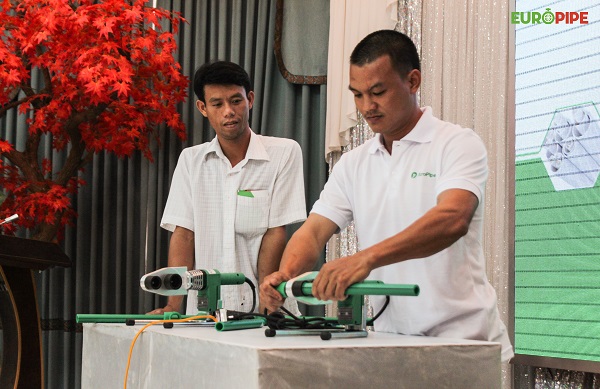 Mr. Ngo Van Son, technical expert of EUROPIPE tested the quality of EUROPIPE plastic pipes at the workshop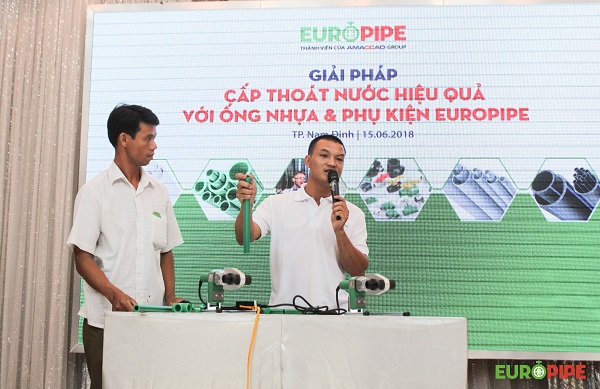 A customer directly went to test with EUROPIPE's staff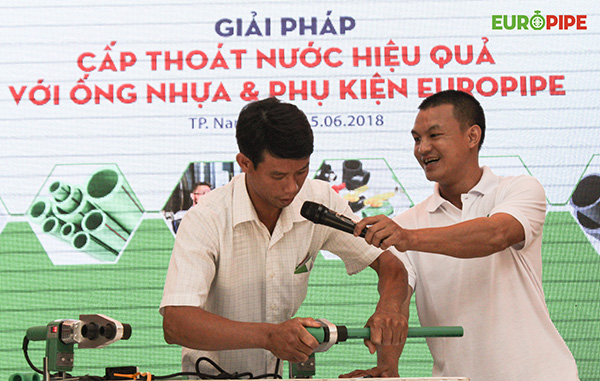 Customers do experiments on EUROPIPE's plastic pipes directly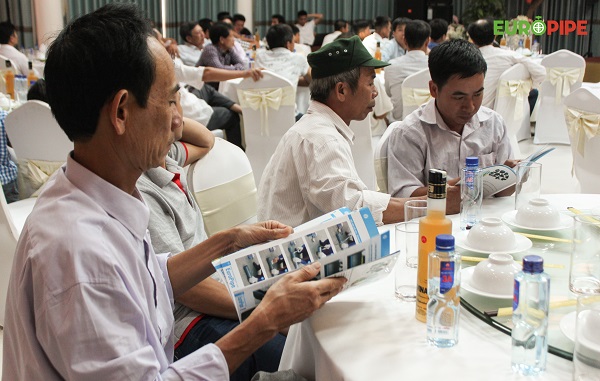 Customers are particularly interested in Europipe products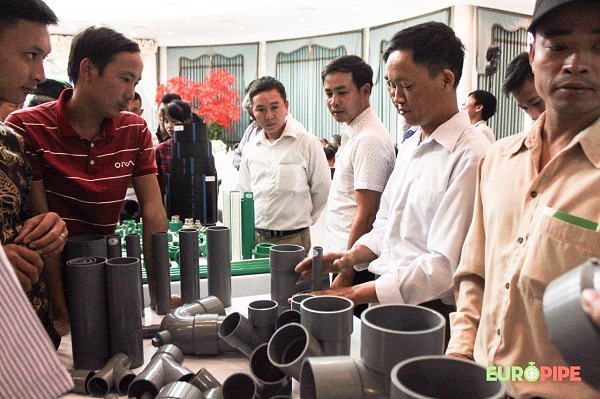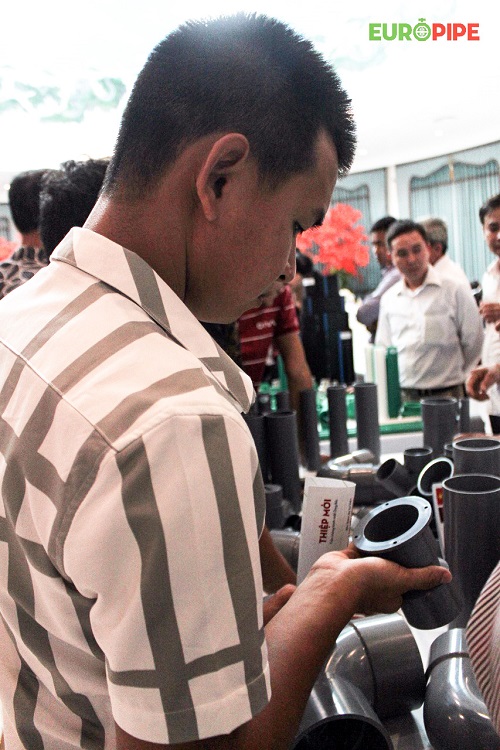 Customers are especially interested in Europipe plastic pipe products and accessories
After the seminar, what made the guests feel most satisfied was the excellent quality of EUROPIPE plastic pipes, along with the enthusiasm and dedication of foreign experts and EuroPipe technical experts.
MC.