With the desire to improve the quality of the water industry in the Northern market, the Management Board of AMACCAO Group together with Euro Green Plastics Co., Ltd. held the first Northern Water Industry Technical Workshop in Thai Nguyen province.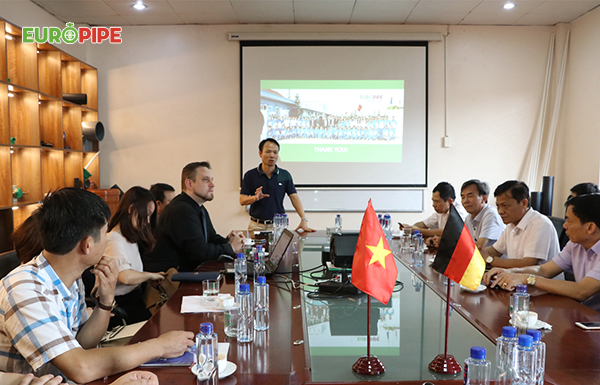 Overview of the Water Industry Technical Conference 2019
The Water Industry Technical Conference 2019 attracted representatives from the Centers for domestic water and sanitation in the provinces of Thai Nguyen, Vinh Phuc, Cao Bang, Ha Giang, Tuyen Quang, Bac Kan, Dien Bien, and Son La. and Hanoi participate.
The Board of Directors of AMACCAO Group and European Green Plastics Co., Ltd. expressed their honor when the Conference took place at EUROPIPE's factory producing plastic pipes and fittings.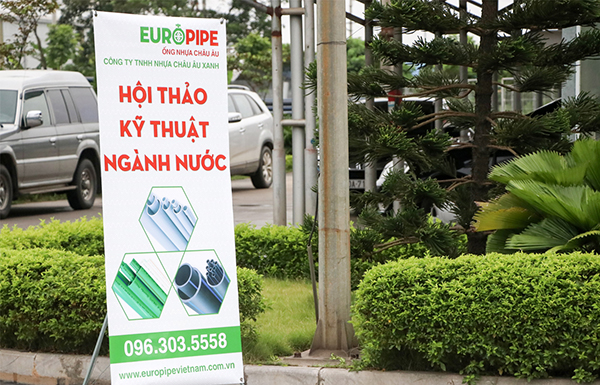 The parties discussed and shared candidly about the current status of clean water supply and hygiene and safety issues, including the production of plastic pipes and accessories for the water industry today.
Mr. Nguyen Van Vinh, General Director of EUROPIPE Company said: "With the rapid urbanization, the water industry is facing great pressure in providing services and solutions to the water supply sector. drainage, wastewater treatment, and the environment. Current requirements and challenges are upgrading infrastructure, completing water supply and drainage systems, renewing technology, equipment, and effective treatment plans; as well as ensuring the harmonization of economic and management interests. In particular, EUROPIPE ensures to bring to the market the product lines of plastic pipes and plastic pipe fittings that meet European quality standards, which will certainly help the water supply and drainage system in projects and works to ensure quality.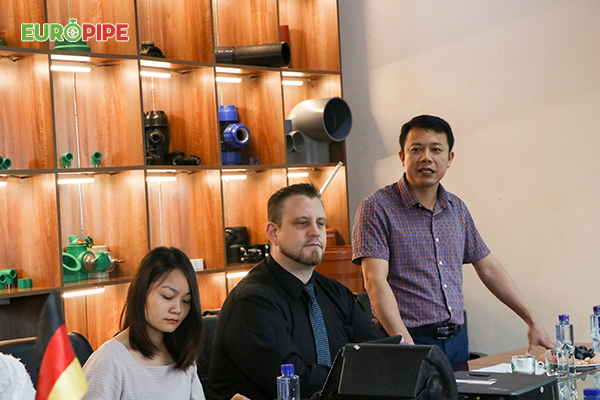 Mr. Nguyen Van Vinh – General Director of EUROPIPE
Delegates of the local rural clean water and sanitation centers highly appreciated the active participation and contributions of EUROPIPE Company to the water supply and drainage industry. In particular, the delegates all acknowledged that EUROPIPE plastic pipes and fittings meet the permitted standards, ensuring clean water flow for projects and works and ensuring environmental sanitation.
Immediately after the exchange, the delegates visited and had practical experiences at EUROPIPE Factory – the leading producer of plastic pipes and fittings in the North. Delegates highly appreciated EUROPIPE's strict production process according to European standards with modern production lines, directly managed and controlled by a team of foreign experts.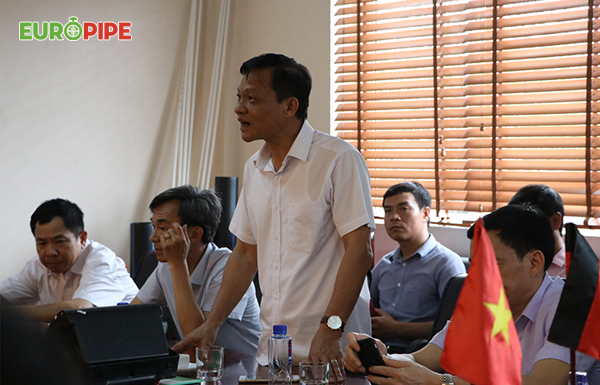 Participants contributed ideas for EUROPIPE
The delegates all affirmed that they are very secure and willing to cooperate with EUROPIPE to have safe plastic pipe products in water supply for constructions, projects, or residential areas.
The first water technical workshop organized by EUROPIPE took place successfully. Delegates expect that there will be more meaningful programs and activities like this to solve the current problems of providing services and solutions for water supply and drainage, wastewater treatment, and the environment today.
Some pictures from the conference: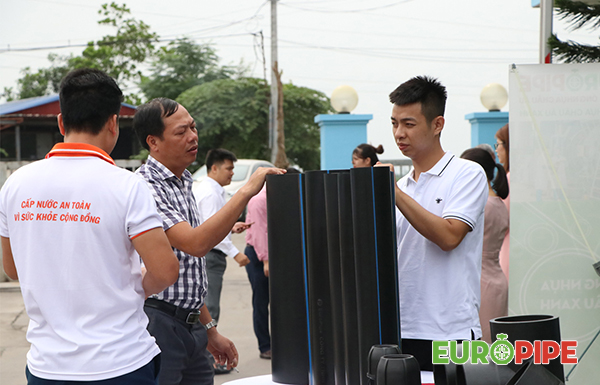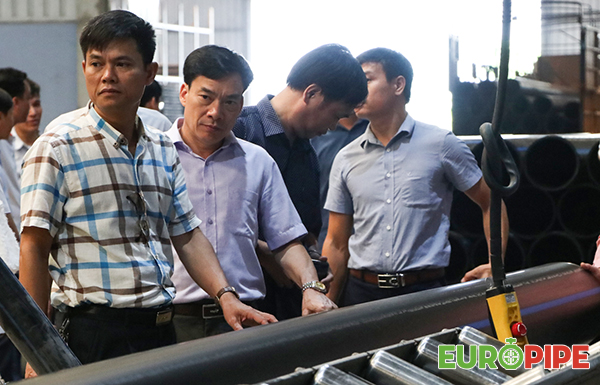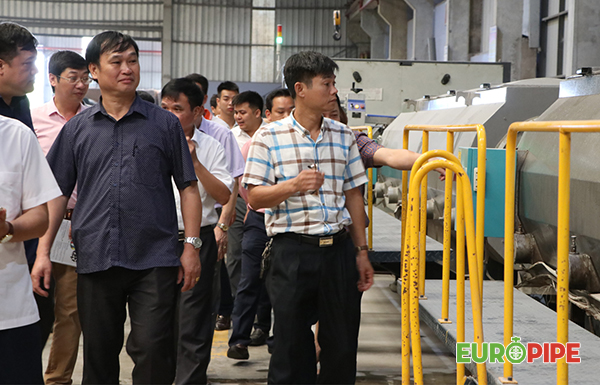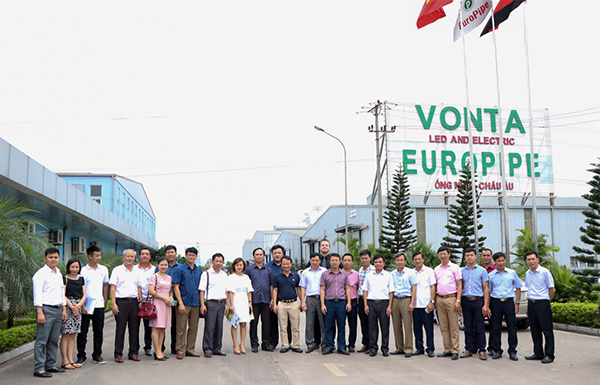 MC.