Just need a few pieces of uPVC pipe and follow the instructions to make shoe racks with uPVC pipes, you can also transform them into useful items!
uPVC is a very popular plastic pipe used today in homes and large projects. Besides being used for water supply and drainage systems, uPVC can also create items in your own home. Just gather the pipes and follow EUROPIPE's following suggestions.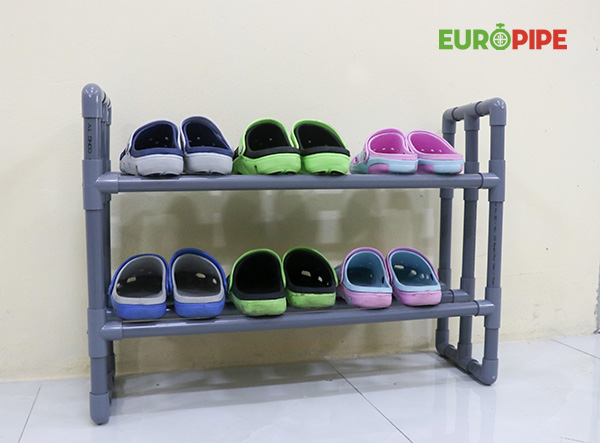 First, let's create this very simple shoe rack with EUROPIPE. Please watch the video below:
MC.