EuroPipe affirmed to continue to invest in expanding the market, improving product quality to catch up with other big brands.
European Green Plastics Co., Ltd (EuroPipe – Member of AMACCAO Group) has made great progress despite "late birth" compared to other brands of plastic pipes and fittings that have been present for a long time. on the market.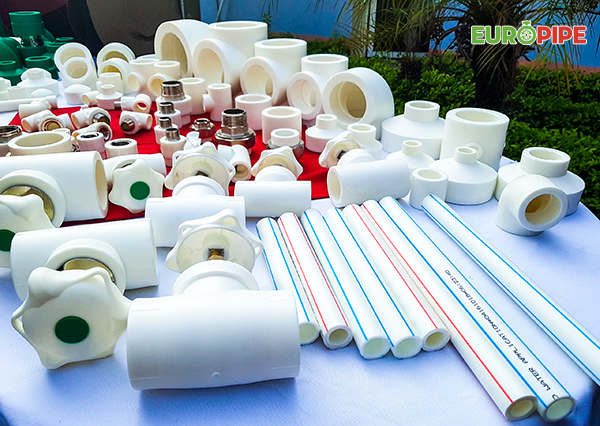 EuroPipe plastic pipes and fittings guarantee up to 30 years
With 4 core factors: 1. The product quality meets international standards; 2. Reasonable price; 3. Fast delivery time; 4. Good after-sales service, EuroPipe has gradually affirmed its position in the plastic market in Vietnam.
It is worth mentioning that EuroPipe not only stops there but also continues to approach the international market with strong investment in modern machinery, imported directly from Europe, along with foreign experts. Outside, the Company was directly invited to work, guide and train Vietnamese employees.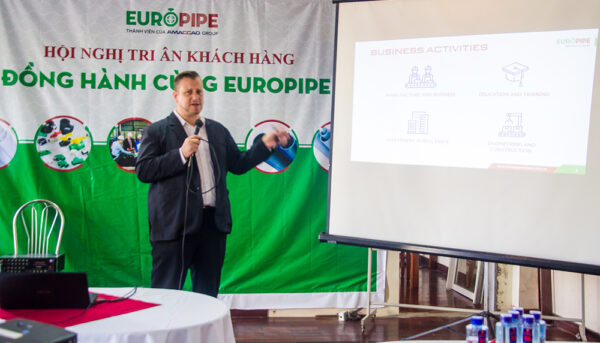 Mr. Jonas Paul Danielson, Business Development Manager of Euro Green Plastic Co., Ltd at the Customer Gratitude Conference in Bac Ninh
At the Bac Ninh Customer Gratitude Conference that took place on November 29, Mr. Jonas Paul Danielson, Business Development Manager EuroPipe said: "With a strong investment strategy in expanding the scale. As well as a very flexible sales policy to capture market share, EuroPipe expects to dominate the plastic market in Vietnam in particular and the international plastic pipe market in general. Currently, the Bac Ninh area is leading the country in terms of revenue.
Mr. Jonas Paul Danielson also said that in the situation that the plastic industry is on a strong growth path and offers attractive profit margins compared to other building materials manufacturing industries, EuroPipe is a manufacturer of plastic pipes. and leading plastic pipe fittings always have their own advantages to stay competitive in the long term.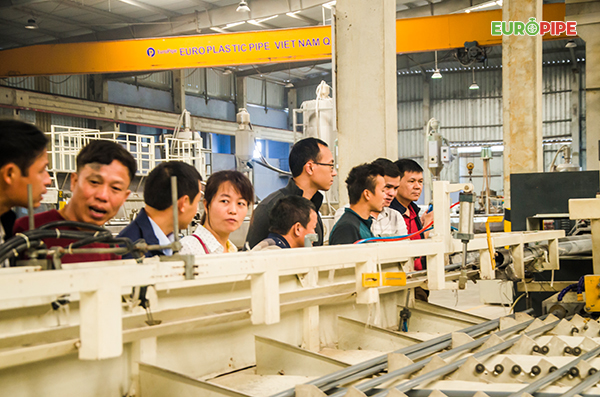 Many partners – customers are "targeted" with their own eyes on the production line at EuroPipe Plastic Pipe and Pipe Fittings Factory
To achieve those successes, EuroPipe has received support from AMACCAO Group when it seriously invests methodically from production to sales, focusing on people, always training & fostering for employees to improve their skills.
Recently, the company has invited a team of Chinese experts to work directly at the company's factory in Pho Yen – Thai Nguyen Industrial Cluster, along with two experts from Europe to directly monitor the product segment. factory production, transfer of advanced and modern technology to improve product quality.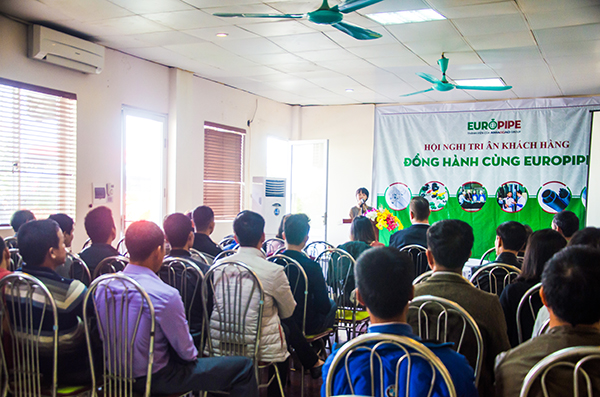 In addition, EuroPipe pays special attention to customers – those who always accompany, stand shoulder to shoulder, agree with the company. Many consecutive customer appreciation conferences are held monthly and quarterly. Distributors, agents, and customers are invited to the factory in Thai Nguyen to view the entire modern production line, thereby increasing confidence in the company's product quality and customer service. This is the link between EuroPipe and all customers – partners.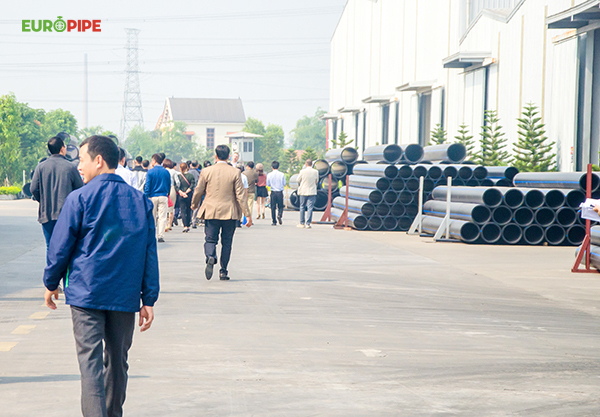 Distributors, agents, customers visit the factory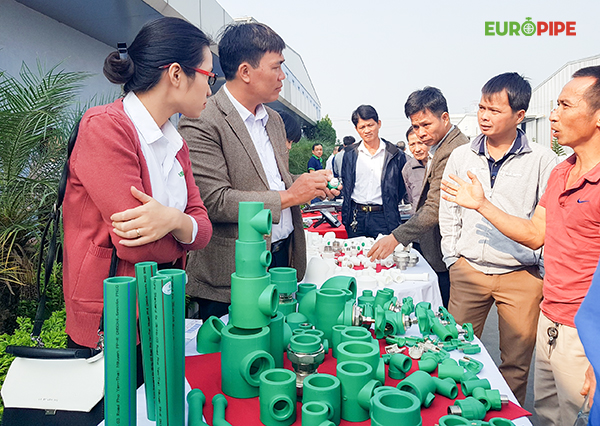 EuroPipe always listens to comments and suggestions from distributors, agents, and customers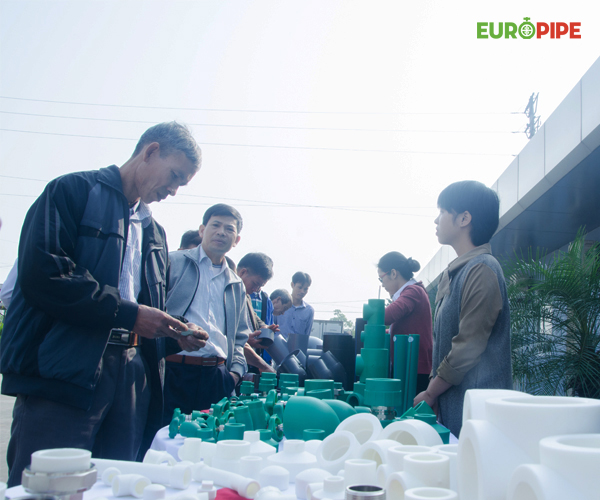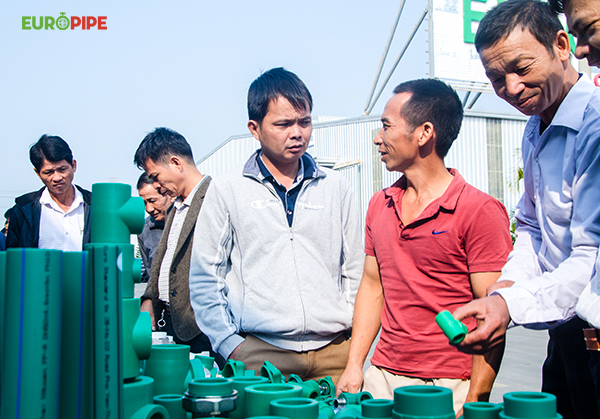 Customers are quite satisfied with EuroPipe's products and services
MC.