On June 5, 2019, the Phu Tho Provincial Customer Conference organized by Euro Green Plastic Co., Ltd – EUROPIPE attracted a large number of sales agents, distributors, and loyal customers.
After more than 1 hour of driving, nearly 100 customers, distributors, sales agents of EUROPIPE were present at EUROPIPE Plastic Pipe and Fittings Factory in Pho Yen town – Thai Nguyen province to participate in the Customer Conference – Accompanying EUROPIPE organized by EUROPIPE Company.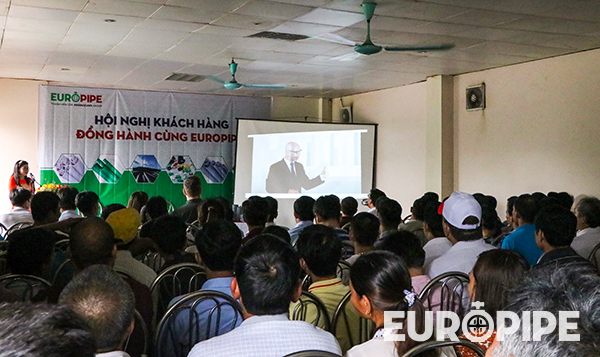 Overview of Phu Tho Provincial Customer Conference
From the beginning of the year until now, Euro Green Plastics Co., Ltd (a member of AMACCAO Group) regularly organizes Customer Conferences in different localities to solve difficulties, answer questions and spend special programs. Special offers for loyal customers.
This 2019 Phu Tho Provincial Customer Conference is also not outside the general direction of the Company's Board of Directors. It is known that Phu Tho is a strong consumer of EUROPIPE plastic pipes and fittings. This is also the province with many distributors, tier 1 agents, tier 2 agents, and tier 3 agents of EUROPIPE.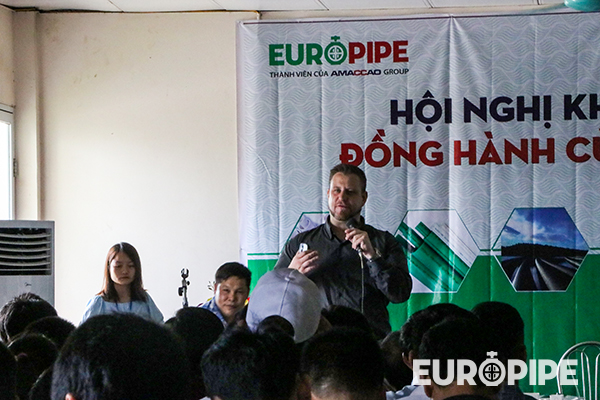 According to many agents and distributors in Phu Tho province, people here highly appreciate the quality and customer care service of EUROPIPE. With the preferential policy from the Company, the distributors and agents for EUROPIPE have created a habit and created a complete trust for the people of Phu Tho province when using the company's plastic pipes and fittings. company. Most of EUROPIPE's pipe products and pipe fittings rarely encounter problems or encounter unnecessary errors, the product warranty is 1.5 times more than other units is also one of the reasons why EUROPIPE market in Phu Tho develops as strongly as it is today.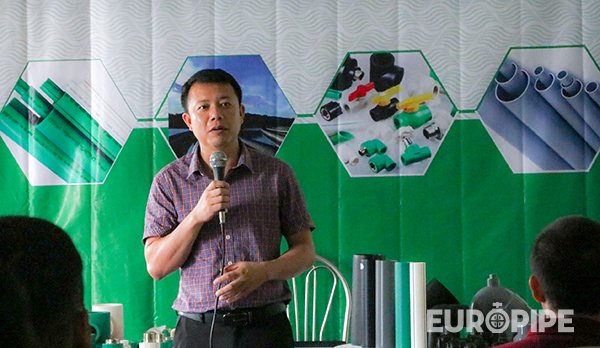 Mr. Nguyen Van Vinh – General Director of EUROPIPE spoke at the Conference
Mr. Nguyen Van Vinh – General Director of EUROPIPE Company affirmed: "We are very confident about the development of EUROPIPE in the market of Phu Tho province. However, that is not why we are subjectively not interested in the support policies for you here. This customer conference is also an opportunity for you to see firsthand the production line and EUROPIPE's staff who are always enthusiastic and serve their customers."
Besides, on behalf of EUROPIPE Company, General Director Nguyen Van Vinh also sincerely thanked customers in Phu Tho province for accompanying the company in the past time.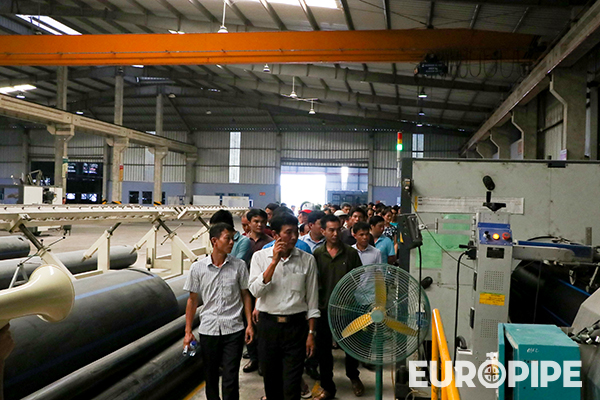 At the Conference, the customers participated in a frank and comfortable dialogue with the Board of Directors of the Company; participate in production line visits and visual tests on the strength and flexibility of EUROPIPE plastic pipes by factory engineers. Although the weather was quite sunny and sultry, everyone was excited to participate in the activities organized by the Company. At the end of the program, the Company's Board of Directors also gave small gifts but instead thanked for the enthusiastic participation of all its loyal customers.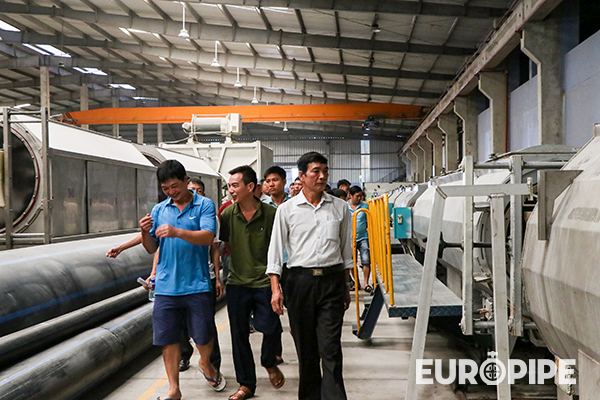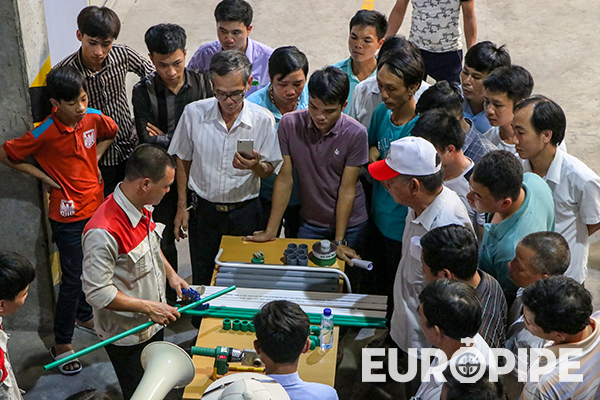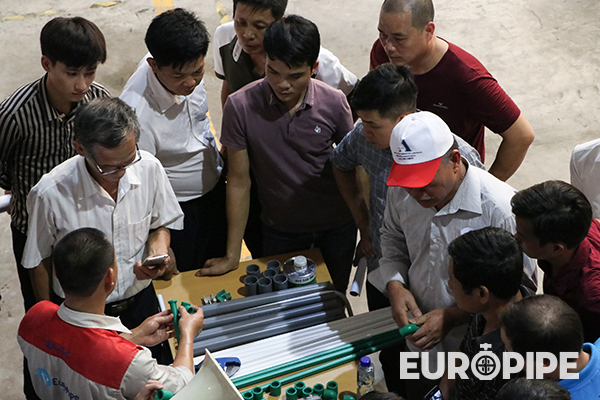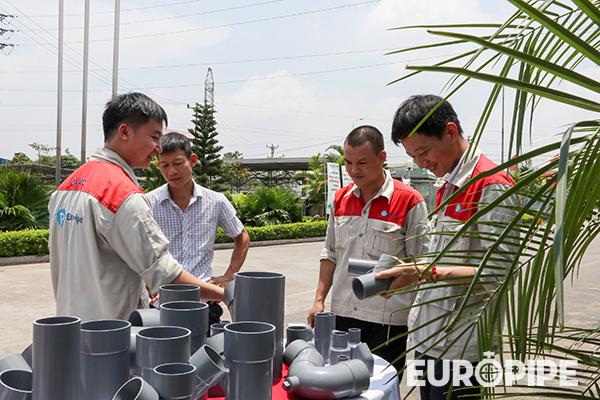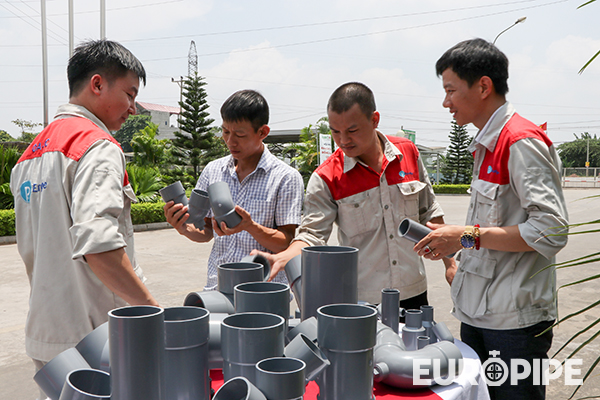 Some pictures at the Conference
MC.