Recently, European Green Plastic Co., Ltd – EuroPipe co-organized AMACCAO GROUP's 2019 Supplier Conference with the participation of more than 300 suppliers.
EUROPIPE Plastic Co., Ltd – EUROPIPE is one of 16 member units of AMACCAO Group, has been on the market for more than 5 years but has been trusted by many partners – big customers. Many major partners such as Vingroup, FLC, UDIC, etc… all order EUROPIPE branded plastic pipes and fittings for projects in which these enterprises are investors.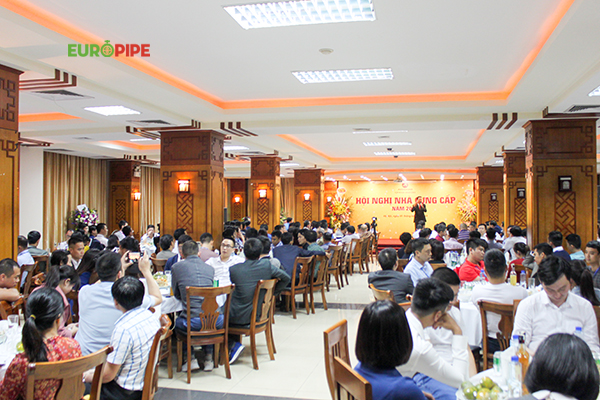 Overview of Supplier Conference 2019
With that development momentum, EUROPIPE's Board of Directors determined to continue to expand the market, change consumers' habits to use more and more EUROPIPE plastic pipes and fittings, thereby having can compete with big brands, which have been in the market for a long time. In addition, EUROPIPE's Board of Directors also determined: Building and developing plastic pipes & plastic pipe fittings with EUROPIPE brand to meet European standards, on par with products exported to other countries.
Therefore, participating in this Supplier Conference 2019, EUROPIPE's Board of Directors determined: "Building and developing close relationships with suppliers is one of the important tasks and top strategies. . In the context of high prices of raw materials, it is an advantage for enterprises to have good relationships with suppliers.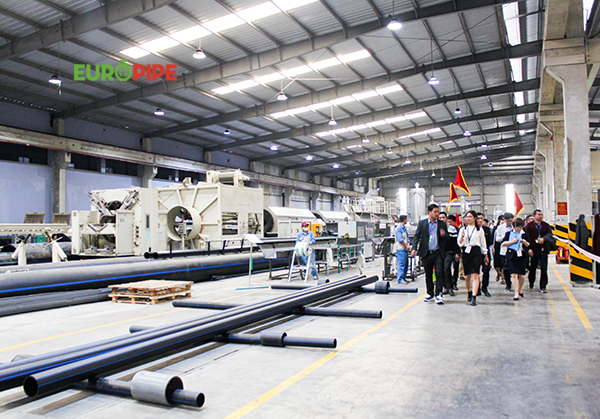 Suppliers visit directly at factories producing plastic pipes and fittings EUROPIPE
See more here: EUROPIPE – EXPAND MARKET, RACE TO THE END
To do so, from now on, we will listen more, answer questions of suppliers as well as customers more, increase value for partners – loyal customers, especially preferential policies for partners with long-term cooperative relationships.
The Supplier Conference 2019 hosted and organized by AMACCAO GROUP took place in an open and friendly atmosphere between "hosts" and "respectable guests". In this batch, the EUROPIPE plastic pipe and plastic pipe fittings factory under the European Green Plastics Co., Ltd located in the Pho Yen cluster is one of the destinations and attractions of the suppliers participating in the Conference. this.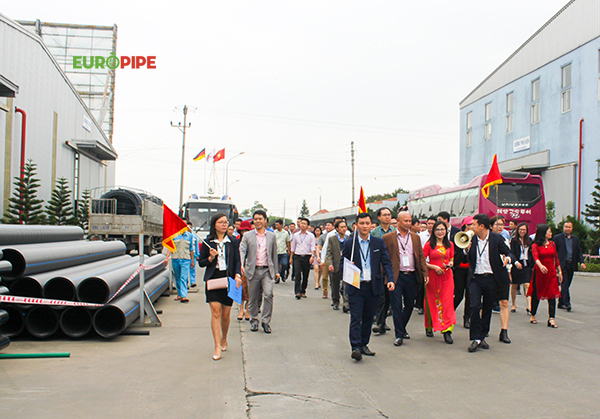 The friendly and attentive welcome of EUROPIPE's Board of Directors received high appreciation from the Group's Board of Directors and the Supplier side. EUROPIPE's production workshops are clearly divided, neatly arranged, and orderly under the strict supervision of foreign experts, which has satisfied all visitors.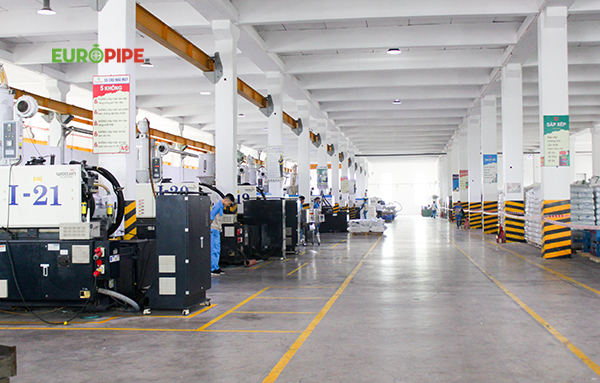 EUROPIPE's neat factory area
In 2019, together with AMACCAO GROUP, Europe Green Plastics Co., Ltd – EUROPIPE continues to attach great importance to prestige, long-term cooperation, and cooperation not for immediate benefits to enhance its role, position, and prestige. of EUROPIPE in the hearts of partners – customers.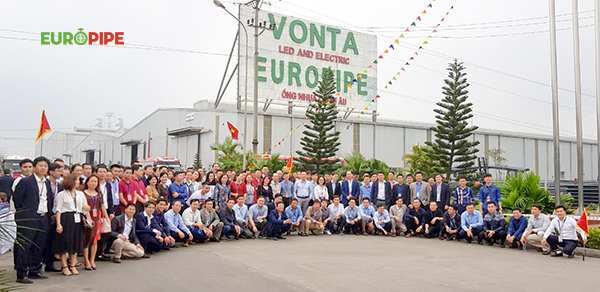 Suppliers take souvenir photos at the factory
MC.